How to Integrate New Leadership into an Established Marketing Team
It happens. Mid-way through a campaign or annual marketing strategy, your organization has to hire new leadership to oversee a team. And while it can breathe life and fresh ideas into a marketing department, but it can also unbalance a team, or even jeopardize their existing synergy.  Bringing in new management is a high risk / high reward move which can significantly boost your marketing, advertising, and viral media positioning if you are able to seamlessly integrate this talent into your team.
At MarketSearch, we not only connect you with executive marketing leadership, we work with you to ensure a smooth transition that will culminate in success.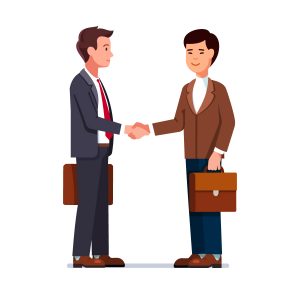 Tips to Introduce Marketing Management and Executive Leadership
into an Existing Creative Team
Due Diligence
One of the biggest mistake we see organization make with incoming leadership is that they expect them to hit the ground running. And yes, you've hired them for a reason – their expertise. However, it's a detriment to start making sweeping changes immediately.  While some companies may need it, it behooves new management to first take assess their current surrounds. To insist that they assert their authority, or simply start proving their worth by turning a department upside down can cause other employees to jump ship. If you value your team, and your new hire's ability to lead, let them take some time to get to know the business, their peers, and strategize in order to turn things around.  Smart marketers take it a little more slowly than impetuous ones.  They take the time to learn the strengths of their new team members and witness the current workflow in action. Keep that in mind before you start demanding results.
Look for Patterns, Not Incidents
To truly create lasting change, an incoming leader needs to address underlying issues challenging their new team – not surface-level or superficial problems.  This is another reason that top marketing talent takes the time to first learn and assess their new situation.  They can see past minor errors and "new boss" jitters the team might have, to find the actual challenges at the core of the team.  The first few weeks are a "get to know you" period in a cohesive and collaborative working environment. It's about building trust, identifying strengths and weaknesses, and finding ways to support talented employees.  Recognizing patterns of behavior, personality traits, work assessments, and above all, communication, are the only way leaders are going to start to see what really needs to change in a department.
III. Be Respectful and Acknowledge Accomplishments
Incoming leadership, especially in a marketing agency, department, or creative team can be an intimidating situation for a collaborative group. You don't want to give the appearance that they're only looking for problems to solve.  The existing team undoubtedly has noteworthy accomplishments and strengths of their own – these should be recognized and acknowledged, while also suggesting ways to improve and build upon these achievements. Again, it's about relationship building founded on trust and a mutual respect. You may have hired someone to be in charge, but you also have to consider the employees that are executing on the tactical work.
Accept that Change May be Widely Unpopular
Despite being in an industry where flexibility is a necessary character trait, established departments can be ridged. Introducing new marketing leadership may not be immediately accepted or welcomed by the staff. Regardless, there are ways to ease this transition to keep productivity at max capacity while those with opposition are adjusting to change. Once sufficient intelligence has been gathered to make informed decisions, new leadership will undoubtedly start implementing new strategies and creating a plan of action. And that may be the elimination of a beloved colleague, the shifting of responsibilities throughout a team, and even nixing a campaign with over 100 man-hours logged. Chances are, it's not going to go over well. However, if your new leader has the support from executive management and conveys the changes to be in the best interests of all in the department or within the team, the rest of the employees will come around. Communication is critical during this time. The justification of said changes may be necessary to staff to ensure that what is happening isn't just going to make leadership look good, it's going to benefit all involved.
—————————————————————————————————————————–
MarketSearch is a nationally networked executive search firm specializing in marketing, advertising, digital strategies, and communications. Our recruiters are all marketing professionals with the expertise and insight to assess candidates and narrow a short list of ideal potential hires to clients. We partner with internal HR departments and hiring managers to fill roles faster and ensure that new hires become long-term team members.
Contact us to discover why more marketing and advertising experts trust MarketSearch and how our partnerships are helping to evolve leadership teams in today's innovative organizations. Call us directly at 617.971.0300 to learn more.