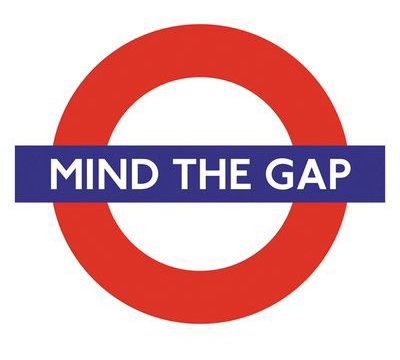 Mind the Gap in Core Marketing Management
We're witnessing one of the most competitive hiring markets in decades. The fight, nay, all-out war, for top talent including executive marketing and communications management is at its peak. With unemployment reaching record lows as of late, and society reveling in its good fortune, it's the hiring managers and startups that are suffering hiring challenges. What are the issues that hiring managers face today? Left to grapple with a cesspool of candidates that would otherwise barely make the cut, and absconded senior talent slipping out for greener pastures, deep holes are being left in core marketing teams at a dog-eat-dog time when the need to differentiate oneself is considerable.
Gaps in senior management roles, and even in the c-suite, are plaguing companies. The procurement of professionals quickly, yet strategically, is taking its toll on both HR and middle management that must succeed despite a lack of guidance. Without key decision-makers in high-level marketing positions, business as usual becomes a chaos of what to do next.
Recruitment Challenges & Problem Solving 101
Marketing and communications directors are critical problem solvers in any business structure. Without their input, you can be left questioning your own position in the market. We understand this better than most. We are the problem solvers . Former industry executives with a network of colleagues that now collaborate with marketing leaders to find their next opportunity.
MarketSearch is one of the few industry specific executive recruitment firms that specialize in introducing senior level advertising, marketing, corporate communications and public relations, online strategists, and market analysts to potential employers. Companies partner with us to fill these crucial roles faster, in part because we know exactly what they need from these experts, and how to identify these characteristics in an individual that will support company culture.
HR Can't Afford to Go It Alone to Solve These Hiring Challenges
#1 – You can't afford to… Waste Time
Here today, hired tomorrow. The best talent (and even those runner ups) are being scooped up in the blink of an eye. You can't hesitate, or drag out the vetting process no matter the rank or position, or how difficult it is to fit it into your day. Plus, the longer the opportunity remains vacant, the more challenging it will be to continue cohesive marketing operations. (But no one really wants to streamline and collaborate anyway these days, do they?)
#2 – You can't afford to… Be Stingy
We get it. We have yet to encounter a company that isn't dictated by some form of a corporate budget. There's a finite amount of compensation and only so much you can do. BUT now is not the time to be penny-pinching. Nor is it the position you want to jeopardize by a bottom line that is misappropriated.  Put a competitive offer out there. Garner the attention of top talent and then hit'em with your charms (aka benefit – 401k, profit sharing, stock options and ownership, vacay, unlimited use of the corporate jet, an endless supply of premium K-cups… or what have you.) It's the little things that can go a long way and sway the opinion of the highly in demand.
#3 – You can't afford to…Onboard a Mis-Fit
In your haste, you may have forgotten to discuss some vital aspects of the role. Perhaps you were too quick to judge their character. Or, maybe those references were a little over zealous and not quite applicable after all. The wrong hire is a detriment to any position. The wrong executive can be a domino effect of disasters. That said, welcome aboard!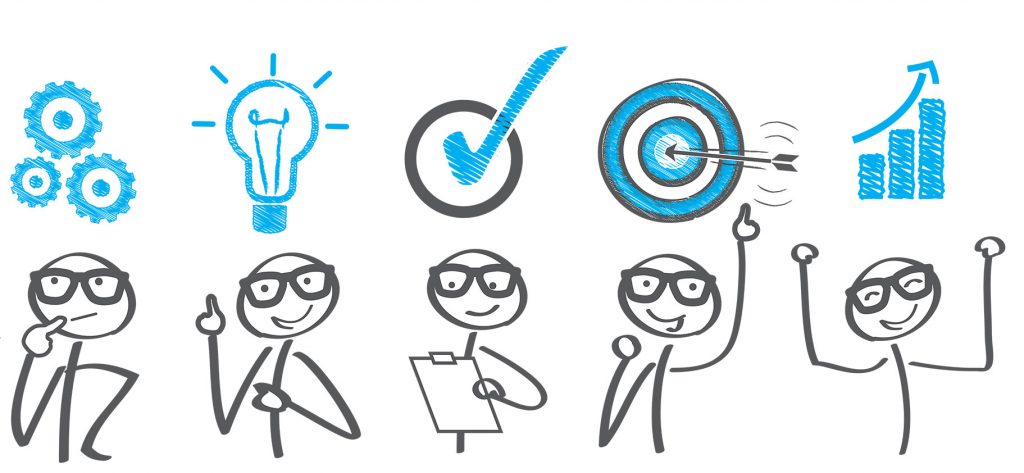 Problem Solving 102
We mentioned that our recruiters, former marketing executives themselves, are problem solvers for your hiring challenges. The MarketSearch team are the outside of the box thinkers that couple tactical, measurable approaches with a creative and competitive edge.  But it's not about us, it's about you.
It's about applying this industry know-how to recruiting challenges in today's economy, resulting in more professional acquisitions year after year. It's this next level problem solving that affords us lasting partnerships with brands nationwide.
Our expertise meets your hiring challenges. In particular, filling critical roles at critical times. And this is why you need us.
#1 – You can't afford to waste time. So, we get to work. Our marketing recruiters tap into a network of talent to identify the individuals that may be exactly what you are looking for. We sift through the CVs, we ask all the right questions, and conduct all of the required reference and background checks. MarketSearch analyzes and identifies opportunities for both the company and the candidate to ensure there's a mutual benefit that leads to longevity and retention of senior level staff.
#2 – You can't afford to be outbid. We conduct a thorough compensation analysis to give you an idea of how your salary aligns with others in the industry. MarketSearch collaborates with you on building enticing compensation packages that catch the eye of professionals, and we illustrate the countless benefits unrelated to payroll that can be attractive to the individual expert.
#3 – You can't afford to hire the wrong person. When you quantify the dollar amount that the wrong executive hire can cost a company, it is exponentially higher than just that individual's compensation. MarketSearch hand picks a short list of highly qualified executives and management that can be an asset to your organization. We introduce you to fully vetted, experienced professionals who are a good fit with your company culture to give you the opportunity to get granular about the role, and better acquainted with their character as it relates to the position.
Fill gaps in your management and executive team faster. Take a more strategic approach to securing the marketing leadership and direction needed to solidify your brand's presence, and dominate go-to-market strategies for measurable success.  Solve your hiring challenges by partnering with MarketSearch for the marketing and communications experts that are integral to your team.