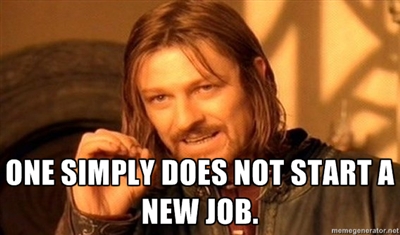 Do You Have What It Takes to Survive in The Gig Economy?
Consulting. Freelance. Interim. Call it what you want, this type of employment has ushered in a new wave of recruits to a workplace phenomenon known as "The Gig Economy."
In marketing and advertising, provisional or temporary hires are certainly nothing new. Freelancers have been a staple in the industry for years. However, this type employment is no longer relegated to just the creative departments, or traffic and project managers. Rather, the gig economy has made its way up the corporate ladder to executive management and the C-suite prompting many senior-level staff to ask, "is this type of employment right for me?"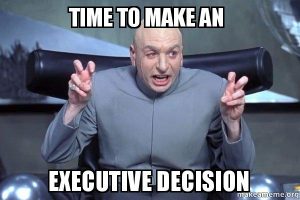 For the highly experienced, gig employment (most commonly referred to as consultancy at this level) has its pros and cons. The primary benefit of course, is the flexibility to pick and choose the work or company that is most appealing and rewarding. Without a full commitment, senior staff may be offered remote employment and even more money if they need interim help with time-sensitive tasks. (And did we mention you're not tied down?) There's a lot to be said for becoming a "full-time consultant," though it's the drawbacks that have many in management and executive positions raising an eyebrow as to whether it would be the right career move for them.
What Do You Have to Lose?
The needle in the haystack is what every company or agency is hoping to hire. That one individual in a sea of creativity and expertise that can transform a department, division, or client's vision into the proverbial gold mine. When found, these individuals may be showered with incentives that spell out big monetary bonuses, nest eggs, and even the faddish perks that are trending in that hot minute. How does one give up all of that for an idealistic whim that makes you seek some free-spirited career nirvana?
Unfortunately, this is the tradeoff that many marketing executives are forced to consider when contemplating a conversion and placing their professional faith in an economy of gig-dom. Are you the type of person that can justify curiosity and career indulgence overriding stability and concrete compensation?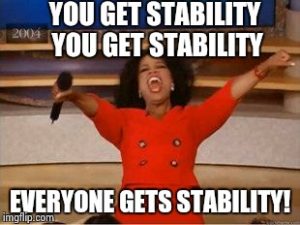 Which brings us to the hustle…
Leaving the cushy confines of full-time behind means heading out into the great contracting unknown. To say you need gumption is an understatement, especially if you're going it alone.  A recent survey of those existing in the consulting community revealed that over 50% suffered a "lack of (job) security" and that's a conservative estimate among those who have been successful at selling their own wares.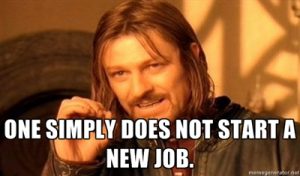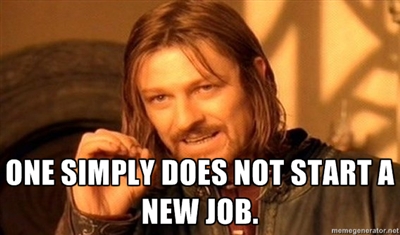 Relying on expertise alone isn't going to get the temporary job done in the gig economy. You must excel at networking, if not dominate the world of self-promotion and valuation to make others aware and desired of your talents.
For the confident consultant, on the surface, it seems like an ideal situation. Though more often than not, you're lumped in with comparable colleagues that leaves you struggling for some semblance of individuality. And in this constant state of trying to prove yourself, even the most experienced of executives can fall victim to self-consciousness if not adequately supported.
Becoming One with the Gig Economy
While it's true that many businesses are embracing the gig movement when acquiring top talent for their agencies, finding success an executive consultant is really dependent upon the individual. For some, the security of full-time employment will never waiver enough to risk the independence, while others welcome the unconventional opportunity to be in business for themselves.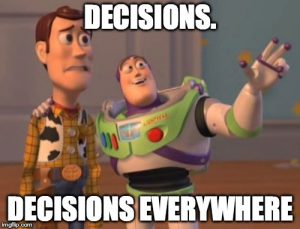 Executive search firms with an industry focus have been an invaluable tool to management professionals looking to shift their positions. Whether from one agency to the next, or for professional growth and career acceleration, C-suite and senior management are more apt to secure new opportunities faster with the assistance of executive headhunters.
Unlike general staffing agencies that fill roles at every level and in a variety of industries, executive search firms are highly specialized and renowned for their success. At MarketSearch Recruiting, for example, we focus on introducing marketing and advertising professionals at the management and executive levels to hiring boards looking for very precise expertise.
Our marketing, business development, and creative recruiters are uniquely qualified to vet candidates within marketing and advertising and assess character traits that support company culture. This leads to greater success and higher retention rates for both company and employee.
Whether you are looking for a consulting gig in the industry, or a full-time position within a department or agency, partner with MarketSearch to help you find professional growth and prosperity in a new opportunity.
————————————————————————————————————————
MarketSearch is a nationally networked executive search firm specializing in advertising, digital strategies, and marketing communications. Our executive recruiters are all marketing and advertising professionals with the expertise and insight to assess candidates and narrow a short list of ideal potential hires to clients.
We offer both on-site and remote job opportunities for those looking for positions in marketing communications, direct marketing, advertising account management, copywriting, design, e-commerce, analytics, marketing automation, social media, and more.
Contact us to discover why more marketing and advertising experts trust MarketSearch and how our partnerships are helping to evolve leadership teams in today's innovative organizations. Call us directly at 617.971.0300 to learn more.