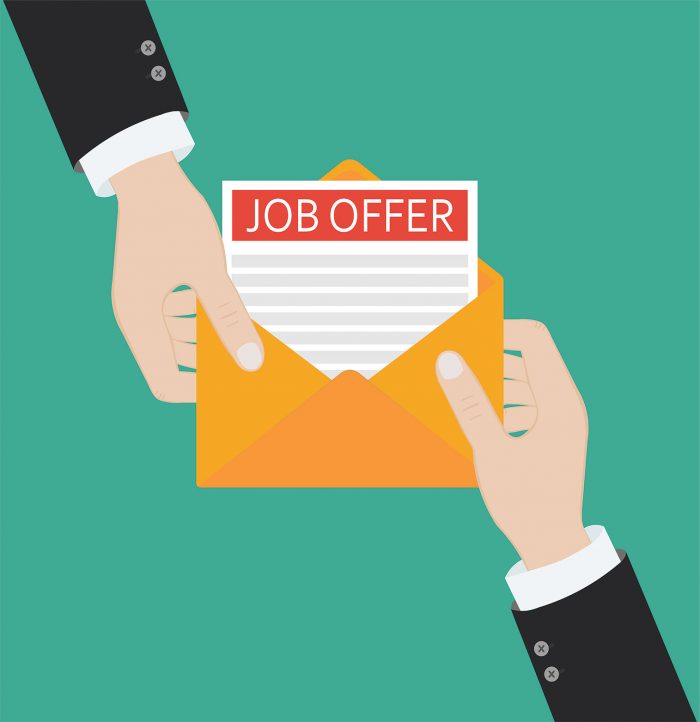 Counter Productive – When Compensation Negotiations Go Awry
After a few weeks of back and forth, you've met with a handful of stakeholders as well as potential colleagues. You've gotten a feel for the environment and you can picture yourself as a member of the leadership team. You're confident it's a good fit. And, as it turns out, so are they. They've made you an offer. Now what?
For upper management and marketing executives, compensation negotiations can be just as laborious as the vetting process when being hired. Depending on your situation, you may accept a position at face value, or you can consider it a jumping off point. Neither are uncommon, though one is clearly riskier than the other if you decide to play hardball.
How Much is it Worth To You?
As a seasoned pro, you've no doubt done some research. You know what you're worth. From salary.com to Glassdoor analysis, there's a compensation range to guide you in just about every aspect of marketing communication. However, how accurate they are is also up for negotiations, largely due to companies thinking outside of the almighty buck, leaving the individual to contemplate more than just net worth.
Today's creative compensation, including fringe benefits that are lifestyle driven, sweeten the pot for many in the industry. Even at leadership levels, from remote offices to flexible hours and unlimited PTO, compensation takes many forms and can mean the difference between accepting or turning down an initial offer.
Related: Qualities Companies & Brands Look for in Marketing Leadership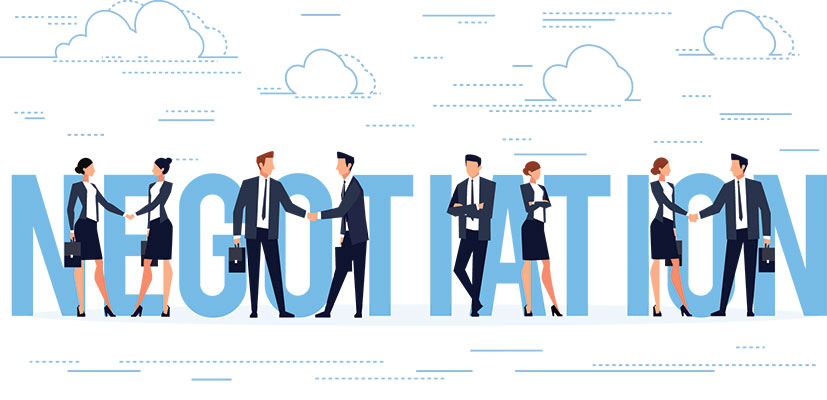 Before You Swing for the Fences…
When faced with the decision to either accept or attempt to restructure an offer, you need to know what to say when negotiating salary, and what not to say. You'll want to avoid these common pitfalls that can lead to negotiations going south quickly and the revocation of a job offer.
Whether or not you have the leverage to request a significant increase and incentivize your compensation with a laundry list of demands, no one likes an ultimatum during compensation negotiations. It's confrontational and ostentatious which is seldom appreciated in a collective environment such as a marketing firm or in-house marketing department. The all or nothing approach doesn't bode well for collaboration or positioning yourself as a "team player."
What if a company just can't go any higher (right now)? We're not saying you should devalue yourself and not get the compensation you want, but sometimes you have to look at the bigger picture (which should be second nature for a marketing pro.) Stringent budgets and time of year may be a factor in the initial offer but that's not to say there won't be a raise or some bonus program in the near future. It's easy to think that a multi-million-dollar brand is holding out on you, but the truth can be a lot more complicated. If your counteroffer is rejected, take a step back and see if there's anything that can be done a few months down the road. If you're hell-bent on getting a specific number up front and won't budge, despite wanting the position, you may be in for a rude awakening at the end of the compensation negotiations.
Negotiating for the Sake of Negotiating
Believe it or not, some people assume you HAVE to negotiate a first offer (which is simply untrue.) They go in with sleeves rolled up, and a determination to succeed, but for what? The glory of upselling your talents could take a turn for the worse if you have a strong offer in front of you that hasn't even been considered. It may be construed as disrespectful and greedy.
If you're being "recruited away" from a competitor or current employer, it's safe to say you've got some leverage if you feel the initial offer isn't up to snuff. A company or brand should make it worth your while to want to leave something behind. If you've been in the market for a new position for a while, and an ideal opportunity presents itself, the cautious you may be more likely to accept a first offer. There's really no right answer for how to negotiate a higher salary after a job offer. Engaging in compensation negotiations is situational, to say the least. But what you don't want to do, is regret your decision.
————————————————————————————————————————-
MarketSearch: Your #1 Marketing Executive Recruiter in the Northeast
MarketSearch is a nationally networked executive search firm specializing in advertising, digital strategies, and marketing communications. Our executive recruiters are marketing and advertising professionals with the expertise and insight to assess candidates and narrow a short list of ideal potential hires to clients.
We offer both on-site and remote job opportunities for those looking for positions in marketing communications, direct marketing, advertising account management, copywriting, design, e-commerce, analytics, marketing automation, social media, and more.
Contact us for more salary negotiation tips. Discover why more marketing and advertising experts trust MarketSearch and how our partnerships are helping to evolve leadership teams in today's innovative organizations. Call us directly at 617.971.0300 to learn more.