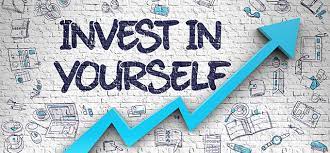 Year of Uncertainty
It's a year of uncertainty and each client and candidate conversation there are communications that remain consistent. CEO's want to know where we are headed, CMO's want to know their budget will last, Head of Talent wants to know how to keep their people happy and productive, and COO's just want everything to go back to normal.
The key is to understand the data and not to change the course every time insights come in your way. The style of leadership that works is to be adaptive. People can be incredibly productive from where ever they are working. The new skills are to have the relationships and knowledge to get things done within the organization. The smartest firms find their talent internally, you heard me right, internally.
Build your market share now so when we come out of this cycle you will be far ahead of the competition. We are seeing firms looking at their budgets and all marketing leaders continue invest in their products & brands. I believe going into Q2 you are going to see a huge surge economic activity in disruptive products. Invest in your products and people.
Best eCommerce recruiters, CMO Executive Search, CMO executive search firm, Executive Marketing Recruitment, Executive Search Firm