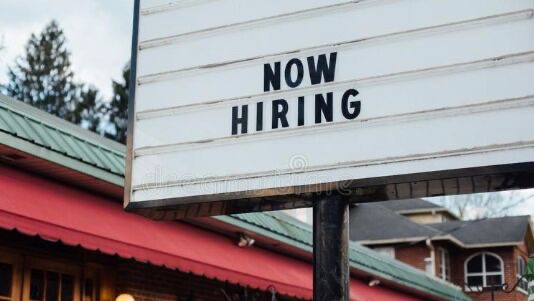 Connecting the Dots: Our Recent Executive Search Success in Placing a Vice President of Marketing
We are thrilled to share our recent success in helping a prominent Private Equity firm secure a top-notch Vice President of Marketing for one of their esteemed FinTech portfolio firms. As an executive search firm, we understand the importance of finding the right candidate who not only possesses the required skills and experience but also aligns perfectly with the company culture. Our journey to find the ideal fit for this critical role was a testament to the deep work and strategic approach we bring to every executive search we undertake.
Partnering with Private Equity and FinTech:
Our collaboration began with the Private Equity firm, which sought our assistance in identifying a seasoned marketing leader for one of their portfolio companies in the fast-paced FinTech industry. Recognizing the significance of this role in driving business growth and success, we set out to find the perfect match.
Years of Relationship-Building:
Our approach to executive search is rooted in building and nurturing long-lasting relationships. The final candidates we presented were not just randomly chosen; they were professionals with whom we had established connections years ago. Having placed them in past roles, we witnessed their remarkable career growth firsthand and maintained continuous contact throughout their journey. This gave us invaluable insights into their capabilities, work ethics, and cultural fit.
Deep Work and Strategy:
Locating a senior-level marketer for a high-profile position requires more than just reviewing resumes. We engaged in extensive deep work and strategic analysis to ensure the candidates we presented were the best fit. This process involved multiple interviews, skill assessments, and thorough reference checks. We delved deep into each candidate's experiences and accomplishments to understand how they could leverage their expertise to benefit the FinTech company's marketing strategies.
The Right Candidate, the Right Role, the Right Culture:
Our success in this executive search hinged on identifying the perfect amalgamation of the right candidate, the right role, and the right culture. We firmly believe that a candidate's long-term success is dependent on their alignment with the organization's values and work environment. By understanding the unique culture of the FinTech portfolio firm, we ensured that the Vice President of Marketing would seamlessly integrate into the team and drive remarkable results.
Our Pride in Working for Private Equity Clients:
We take immense pride in our ability to work closely with Private Equity clients and their portfolio firms. It is our privilege to contribute to the growth and success of such dynamic organizations by connecting them with exceptional talent. Our approach is always tailored to the specific needs of each client, recognizing the importance of industry nuances and the distinct requirements of senior marketing leadership roles.
Our recent placement of a Vice President of Marketing for a FinTech portfolio firm was a journey marked by diligence, relationship-building, and strategic expertise. We understand the critical nature of executive placements and remain committed to finding the best-suited candidates who will make a profound impact on your organizations.
To all hiring managers seeking senior marketing leaders and CEOs of Private Equity firms, we invite you to explore the possibilities that our executive search firm can bring to your talent acquisition endeavors. Let us help you connect the dots and find the perfect candidate for your next high-level role.
Contact us today to learn more about our executive search services and how we can contribute to your company's success.
CMO executive search firm, Executive Marketing Recruitment, Hiring a Marketing Recruitment Firm, Marketing Executive Search