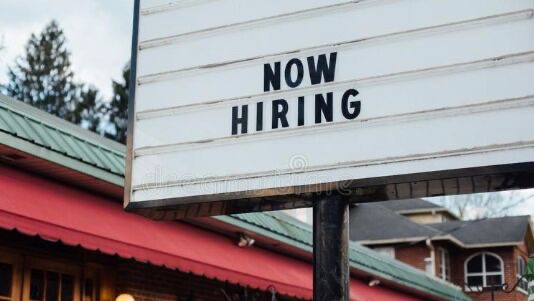 Vice President of eCommerce for B2B Home Good Products
OVERVIEW –
80 person firm,
High growth,
VC backed,
Reporting to the CEO,
First on-site eCom person at the VP level,
Highly hands-on,
Preferred the candidate is on-site close to North Ridgeville, OH vs. remote or hybrid.
Job Title: Vice President of eCommerce for B2B Home Good Products
Job Overview: We are seeking a highly experienced Vice President of eCommerce to lead our B2B Home Good Products team. This role will be responsible for leading and managing all aspects of the eCommerce business for our B2B home goods products, including website development, digital marketing, customer experience, analytics, and sales.
Key Responsibilities:
Develop and execute a comprehensive eCommerce strategy for B2B home goods products, aligned with the overall company goals and objectives.
Lead and manage a team of eCommerce professionals to ensure optimal performance and productivity, and foster a culture of innovation, collaboration, and excellence.
Oversee the design, development, and maintenance of the company's eCommerce platform, ensuring seamless user experience and optimal conversion rates.
Manage digital marketing initiatives, including SEO, SEM, email marketing, social media, and other relevant channels, to drive traffic, engagement, and sales.
Develop and implement customer service policies and procedures to ensure a positive customer experience throughout the purchasing journey.
Use data and analytics to make data-driven decisions, track KPIs, and identify areas of improvement.
Build and maintain strong relationships with key stakeholders, including sales teams, product development, and finance, to ensure alignment and effective cross-functional collaboration.
Stay current on industry trends, best practices, and emerging technologies to identify opportunities for growth and innovation.
Qualifications:
Bachelor's degree in Business Administration, Marketing, or related field. MBA preferred.
Proven track record of successfully developing and executing eCommerce strategies that drive revenue growth and profitability.
Strong leadership skills, with experience managing and developing high-performing teams.
Excellent communication, collaboration, and stakeholder management skills.
Strong analytical skills, with the ability to use data to drive decision-making.
Deep understanding of digital marketing channels and tactics, including SEO, SEM, email marketing, and social media.
Experience working with eCommerce platforms such as Shopify, Magento, or Salesforce Commerce Cloud.
Knowledge of industry trends, best practices, and emerging technologies in eCommerce.
B2B Marketing Recruiters, Best eCommerce recruiters, eCommerce Recruiters, Executive Search Firm, Marketing Executive Search, Top Marketing Executive Search firms