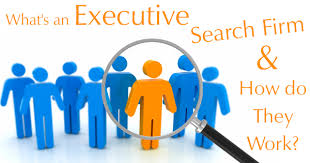 Follow These 5 Steps to Make a Smart Marketing Career Choice
Follow These 5 Steps to Make a Smart Marketing Career Choice
It's quite common these days to encounter people struggling with a poor or wrong career decision. And, it's a decision that has far-reaching consequences. Yes, mapping your career journey can get tough, given the mind-boggling options available. But, it's not impossible to choose wisely.
And you'll be surprised to know that this journey is not too complicated, provided you follow an organized process. A step-by-step approach not only increases but also ensures the chances of you making the right career decision.
Embark on this 5-step journey of self-study and we assure you that you'll soon be on your way to success.
Set sail on a voyage of self-discovery
Critical self-assessment can serve as your self-fueling boat to help you set sail on your new journey of self-discovery. Using self-examination tools as well as career and aptitude tests, you will be able to collect information and spot strengths about yourself that you didn't know existed. Be it your interests, values, attitude, soft skills, aptitude, or even personality type, all these traits will help you decide what occupations make a good fit for you. Use this insight to navigate your career journey.
Plan your 'itinerary' and get ready to explore
Don't be daunted by the lists of various occupations that are staring back at you. The answer is in combining those lists and weaving them into one master list. With one list to handle, your battle is half won. Now all that remains is for you to pick and choose those that are worth exploring. Then look for those that appeal to you and jot them down. Don't just opt for the ones you're comfortable with. Include some professions about which you don't know much and this could open new and exciting doors for you.
Set off on the road to exploration
Now that you've narrowed your many lists into a single master list with around 10 to 20 options to play around with, you can jump straight to the next step — that of exploring each occupation on your list. Try to gather enough information about each of the occupations you've chosen. From job descriptions of each occupation to the growth possibilities, education, training, and certification required for them. You will have to scour through data in published sources or from reliable websites to get the details that fit your needs.
Cherry-pick your prized career 'destinations'
Once you've collected enough information about the jobs that interest you, try and narrow down the list even further. This can be done by reviewing the list and striking out careers you wouldn't be very keen to pursue after some time. This exercise will help you restrict your career search and also enable you to select occupations that appeal and interest you the most.
Drop anchor; your new career awaits you
Now that you've researched all the options extensively, you are ready to opt for the career of your choosing. Pick the one that will give you the utmost satisfaction and also help you learn new things and master new skills. At this point you must realize that nothing is really final. You will always have a chance to pursue a different career at any point of your life, if you want to. The key is in keeping your mind open to options and having the willingness to learn. With your compass set, let it navigate you towards exciting adventures.
CMO Executive Search, Executive Marketing Recruitment, Executive Search Firm, Hiring, Hiring a Marketing Recruitment Firm, How to Hire a CMO, Marketing Executive Search, Top Marketing Executive Search Firm