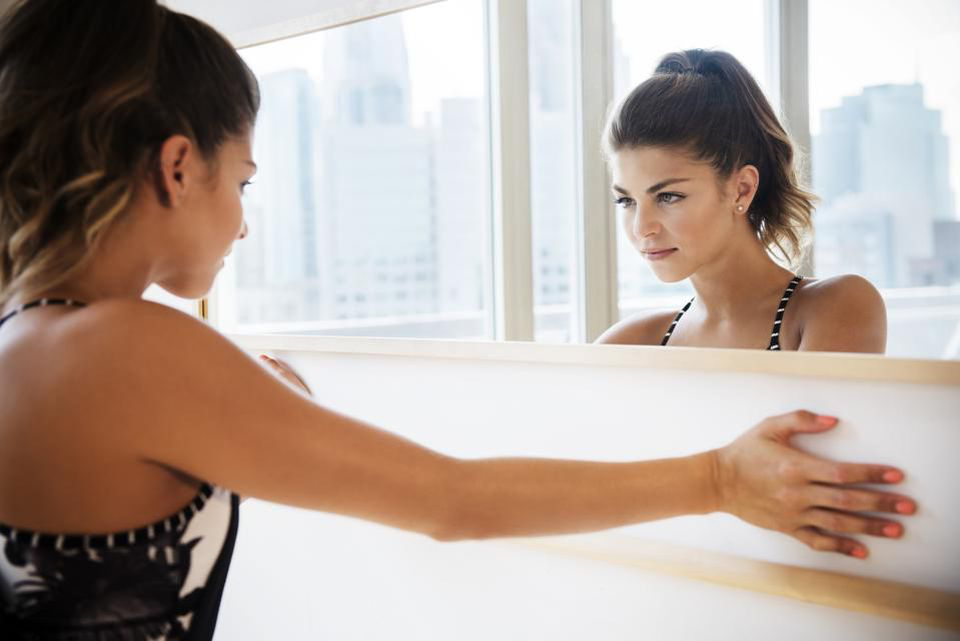 Three Positive Mantras To Help Power Through The Pressure Of The Interview Process
Truly impressive thoughts from @jackkelly Senior Contributor from Forbes.
The interview process is a uniquely uncomfortable and contrived activity. We are forced to meet with—and perform in front of—a number of total strangers. You must maintain this act over a three-to-six-month time frame. During each interview session, you will be required to continually sell yourself to this audience. As you enthusiastically run through your background experience and skills, you'll be met with blank stares and endure the discomfort of these people making critical judgments about you that could change the trajectory of your career, future and life. 
When you've lost your job (or hate the one you currently hold), you enter the job market nervous, afraid and a little desperate. Similar to dating, this is not a good way to start attracting a partner. You're at a competitive disadvantage in that you need the job more than they need you. If you are happy at your current role and just seeking a better opportunity, the playing field is leveled a little bit better. Even in this instance, you recognize the need to shine so that they select you instead of 10 of your competing job seekers to get that higher-paying, fast-track job.
The process of meeting people who are critiquing and evaluating every little statement and body language is filled with stress and pressure. You become self-conscious of everything you say and do. You are critical of any misstep and beat yourself up over it. Your heart races, you sweat and breath heavily as you feel the need to amp up the charm, charisma and intellectual banter to entice the interviewers to like you.
The following three easy-to-implement mantras will keep you positive and allow you to stay the course and succeed in the interview process. A mantra is a motivating thought or chant, usually associated with Zen Buddhism, continually repeated in your mind to help inspire and push you forward toward your goal.Recommended For You
1. "I am the right person for the job and I will get this job!"
Before the interview, you spend countless hours checking into the company, rereading the job description 20 times, stalking all of the interviewers, tapping your network to find out as much as possible about the people and corporate culture, as well as seeking out moles who work at the company to offer some insider insights. After thinking about your background and experiences related to the job, you build a tight, smart and convincing elevator pitch. You honestly believe that you possess the right experience. Armed with the confidence of being prepared and possessing the right background, you know that you are the right person for the job. Therefore, it is reasonable and fair to conclude, "I am the perfect person for the job. I have the right skills, background and education. I am ready for this challenge. I can succeed in this position." You can distill this down to a mantra of "I am the right person for the job and I will get this job!"
PROMOTEDGrads of Life BRANDVOICE | Paid ProgramLeveraging Opportunity Employment To Advance Racial Justice In Corporate America UNICEF USA BRANDVOICE | Paid Program5 Ways To Stand Up Against Racism And Injustice Civic Nation BRANDVOICE | Paid ProgramIt's Not Easy Being Green: Let's Not Gatekeep Sustainable Fashion
I know what you are thinking. Right now, there's a little skepticism about this whole mantra mumbo jumbo. Maybe you are right, but just trust me and try it out. It will help reprogram your thoughts in a positive direction. As you enter the building for the interview and the adrenaline starts flowing, start repeating, "I am the right person for the job and I will get this job!" Feel free to substitute similar language that you feel more comfortable with. You will swell with confidence, relax and get yourself into the zone.
2. "I will get the job. This may take long, but it will happen! I will not give up!"
The interview process usually takes a fairly long time. If you are a mid-to-senior level professional, it could take three-to-six months or longer. Within this time frame, there will be periods without any contact from the company or recruiters. You'll email and call your recruiter and they may respond. If they do, the feedback is sparse or offers little value or insight. The hiring manager, who gave you their card and suggested that you contact her if you haven't heard back in a while, did not respond.
It's easy to get discouraged and feel that you bombed the interview. You can start going down that slippery slope of sadness, disappointment and depression. You start blaming yourself and get angry with the company and recruiters. You replay the interview over and over in your mind and criticize every little word and action.
In my experience, absence of communications is not a definitive sign that you didn't get the job. Yes, it is very rude and inconsiderate, but that's how things are lately. Therefore, don't give up hope. Say to yourself, "I know this is a marathon and not a sprint. I will remain positive and keep trying to connect with them and not give up!" You can shorten this to, "I will get the job. This may take long, but it will happen! I will not give up!" This will come in handy on the days that you feel particularly disheartened.
3. "I have the courage to seize the opportunity and massively succeed!"
Congratulations, you have received and accepted the offer! While that is great news, the fear of the unknown will start infecting you. You will have doubts and trepidation about the job and company—that only a week ago, you were still wishing for. Friends and family start asking direct questions about the role and realize you don't have answers. This prompts you to start doubting other things about the job and company. You read the offer letter over again and cringe. These contracts are one-sided, written by the company's lawyers and afford them all the power—unless you're a C-suite candidate who will be able to negotiate your own version. You'll read articles that are a little unflattering, a co-worker tells you that he knows someone who knows someone who used to work at that company and didn't like it and left. It's easy to freak out and find an excuse to decline the offer—out of fear of the unknown.
Take a deep breath and say to yourself, "Yes, there are unknowns, but that's okay. I'm confident that I will succeed. There will be headaches and problems that arise, but this is a great opportunity and worth the risk. I will make more money and have a better chance to advance my career. I will not let fear dictate my success!" Just think, "This is the right job for me. I have the courage to seize the opportunity and massively succeed!"