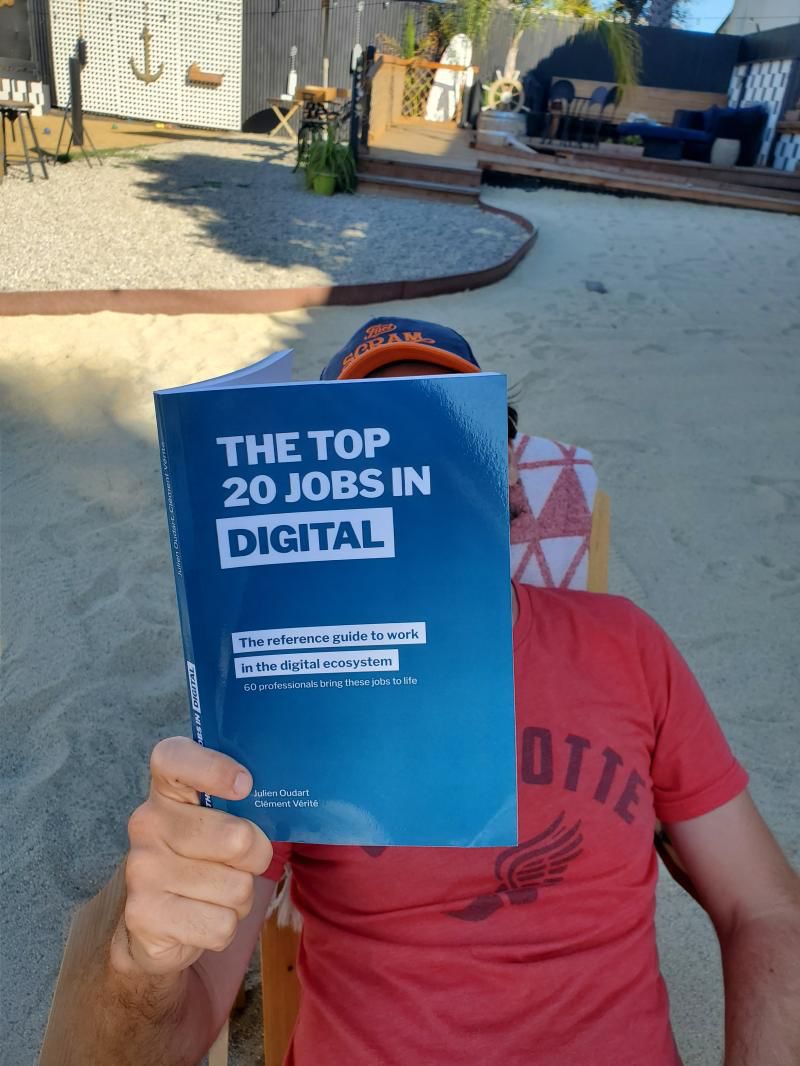 The Top 20 Jobs in Digital: The reference guide to work in the digital ecosystem
The english version of our book The top 20 jobs in digital is out ! An attempt to better understand what it takes to be a Product Owner, Customer Succcess Manager or Growth Marketer through 60 interviews of digital pros across 15 countries.
The digital industry is a growing field which offers many job opportunities and attracts an immense amount of talent each year. However, work has become more complex, more fragmented and disrupted by constant change. Competition is fierce and distinctions between different positions and roles are not always clear. Digital jobs develop at an unprecedented rate and can appear or disappear within the course of a few years such that one wonders how to make sense of them.This publication sets out to explain the industry in concrete terms with 60 interviews of professionals offering the reader an inside look at 20 jobs. These individuals explain their day-to-day tasks, their backgrounds and the software and tools they use. They speak to the future of their job and to their opportunities for career development. Collectively, their experiences represent the work of a diverse range of freelancers, employees of startups and staff members at companies like AccorHotels, Adobe, Aviva, ASUS, Cathay Capital, Cognizant, Facebook, Google, IBM, Michael Page, SAP, Shopify and more.