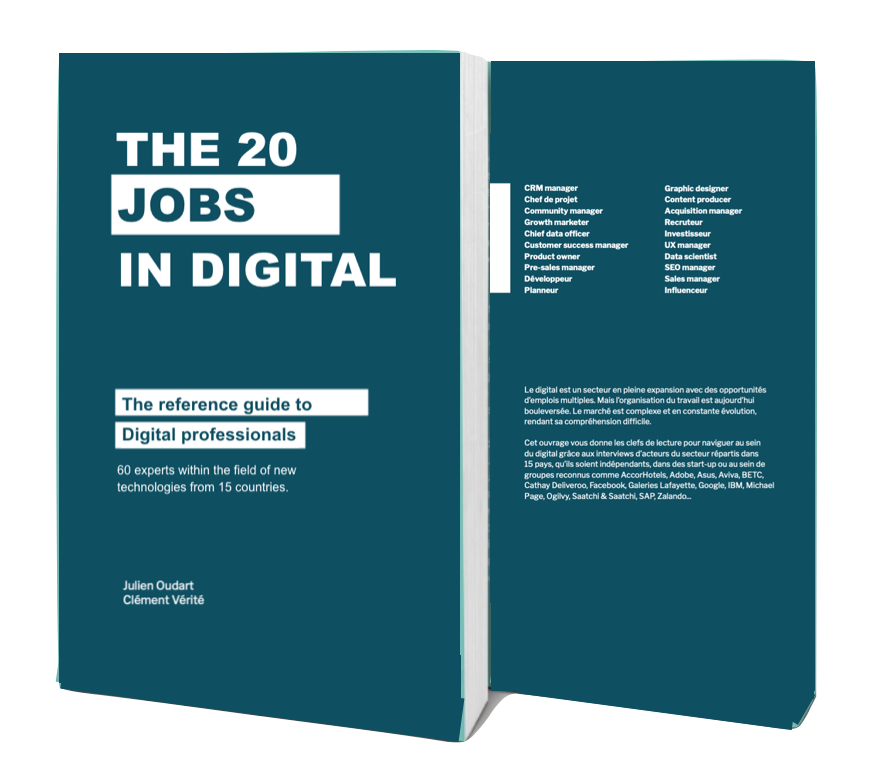 The 20 jobs in Digital- June 8th 2020 on Amazon.com
I am so excited to have been a part of this book providing some input for the digital work, future of jobs and executive search. Keep an eye out for the soon to be released version in the United States!
The 20 jobs in Digital- June 8th 2020 on Amazon.com
This book will enable you to meet experts who love their job, talk about it with passion and share real perspectives on future developments – from the impact of AI to that of the movement of self-employed workers (freelancers, consultants).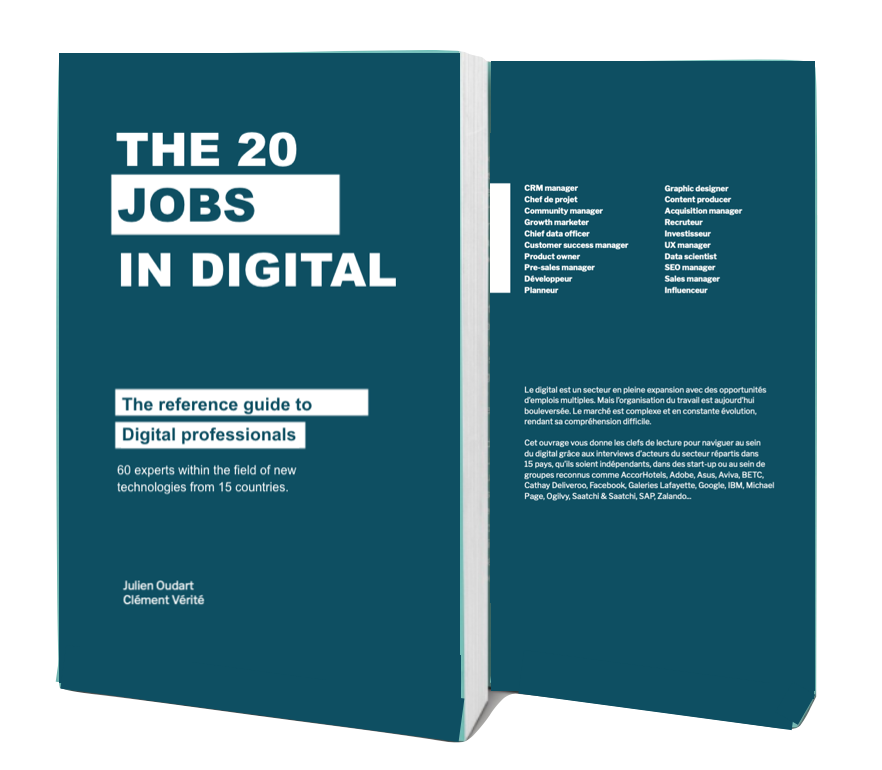 Read 60 interviews with professionals from the new technologies sector working at companies including: Accor hotels, Adobe, Babel, BCG, Cabify, Cathay Capital, Cognizant, Debenham, Deliveroo, Draper Esprit, Facebook, Furla, Google, Gracenote, Hearst, Hubspot, IBM, Loreal, Media Monks, Michael Page, Ogilvy, Ogury, Perkbox, SAP, Shopify, Vend, Yext, Zalando.
Digital is now impacting all industries, offers multiple job opportunities and is therefore attracting an increasing amount of talent. Nevertheless, it is a complex environment and over the past 15 years, the humble webmaster of the late 90s has evolved into a host of other roles, as new products and services have developed. Jobs within the sector develop at an unprecedented speed and  can even appear / disappear within the course of a few years. Lastly, it is a sector largely centered around technology and driven by the widespread use of acronyms and Anglo-Saxon terms.