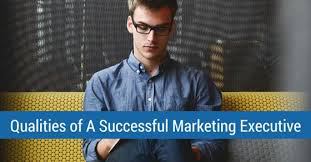 Staples to look for when hiring an executive marketing leader.
Programmatic automation is efficient and fast which means higher conversions and lower customer acquisition costs. It's changing the face of digital advertising. Most search-driven manual advertising campaigns take into account three or four targets: the keyword, time of day, and location. Such tools like programmatic demand-side platforms can use hundreds of targeting signals to individualize the advertisement and even target according to lifestyle or behavior habits when integrated with customer data platforms.  It will remain a staple for success in customer reach for most marketers.  I would also advise that marketers need to have working knowledge of programmatic and have this as a part of their tool set vs. being 100% dedicated to being a pure programmatic marketer.  

Additionally, with all that talk about chatbots, the reality of modern marketing becomes clear: it's more conversational. People want it that way, and so brands are reacting. Unlike traditional strategies, this form of marketing is now available across multiple channels, allowing brands to meet customers on their terms: on the devices, platforms and time schedules that suit the customer best. In the world of the marketing funnel, customers were an afterthought. Once they became a paying customer, businesses considered them obsolete — until, of course, it was time re-sign that contract. Chatbot's make conversations happen in real time and can provide virtual invaluable insights on your customers thought patterns.  It can be the best form of primary research gathered for any marketer.

If you want to standout you need to personalize your marketing. Consumer categories like mainstream, or high and low end, are starting to disappear. Segmentation is getting more and more complex. The same customer can buy one high end product and one low end product at the same time. Thanks to big data, social media and flexible manufacturing, more companies are learning to offer customized products and designs. Today's customers need individual service and personal approach in every aspect. They can appreciate when a brand goes the extra step and makes them feel special.  The best markers lay out the red-carpet communications for their customer to make sure this happens with every interaction.