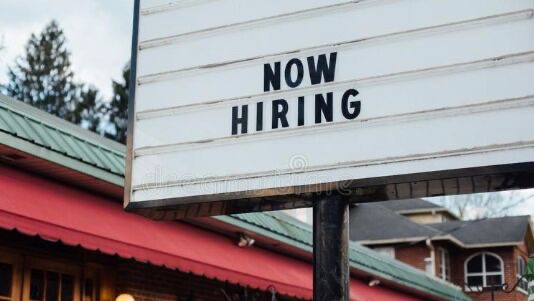 Unlocking Success: How to Work with a Top Marketing Executive Search Firm
As businesses strive to reach new heights in an ever-evolving digital landscape, the role of marketing executives has become crucial in steering companies towards success. Hiring top-notch marketing leaders who can drive innovation, capture market share, and cultivate an inspiring culture is paramount. To achieve this, partnering with an executive search firm that specializes in marketing recruiting becomes indispensable. In this blog, we delve into the importance of working with a reputable marketing executive search firm, one that possesses credibility, extensive industry experience, and a proven track record of success.
The Search for Excellence: Why Partner with a Specialized Marketing Executive Search Firm
Credibility Across Diverse Industries: Your business might operate in a unique industry with distinct challenges and opportunities. A top marketing executive search firm will have demonstrated credibility across various sectors. Their expertise in navigating different industries enables them to understand your company's specific needs, culture, and goals, ensuring they find the perfect match for your organization.
Extensive Network and Industry Insights: The hallmark of a leading marketing executive search firm is an extensive network of professionals and a deep understanding of marketing trends. These resources empower them to tap into a pool of exceptional marketing talent and stay ahead of the curve in identifying emerging marketing leaders who can elevate your business.
Culture Fit is Key: The success of a marketing executive hinges not only on their skills and experience but also on how well they align with your company's culture and values. An exceptional marketing executive search firm doesn't just focus on credentials; they invest time in understanding your organization's unique culture to ensure a harmonious integration of the new leader into your team.
Proven Success at Senior Levels: Securing top-tier marketing talent for senior-level positions requires finesse, market intelligence, and industry expertise. A specialized marketing executive search firm takes pride in a long history of successfully placing marketing executives at senior levels. Their track record speaks volumes about their ability to identify and attract candidates who can drive transformational growth for your business.
Unlocking Excellence: Our Passion for Executive Search
We epitomize the qualities of a top-tier marketing executive search firm. Our passion lies in connecting exceptional marketing leaders with visionary companies, fostering an environment where innovation and growth flourish. Here's why we stand out from the competition:
Finding the right marketing executive for your organization is a critical task that requires the expertise of a specialized marketing executive search firm. By partnering with [Firm Name], you gain access to our unmatched industry knowledge, extensive network, and proven success in placing senior-level marketing leaders across diverse industries. Together, let's unlock excellence and drive your business to new heights.
Best marketing recruiters, CMO executive search firm, Executive Marketing Recruitment, Executive Search Firm