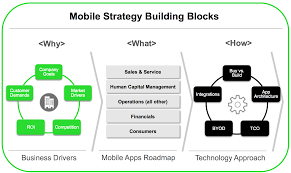 Senior Mobile Engagement Strategist – Remote
About You Our Services practice helps digital marketers become the best multi-channel marketers in the industry. Our Strategic Services team is home to mobile and digital experts; trusted advisors to the largest brands around the globe. As a Senior Mobile Engagement Strategist, you'll have the opportunity to collaboratively influence the mobile engagement strategy of some of the world's largest and most respected brands, and assist them in fully maximizing their investments in the platform. You'll become a product expert and thought leader, leveraging your industry and consulting expertise to assist customers in maximizing their use of features to deliver world class, personalized customer engagement experiences. You will establish a strong strategic relationship with customer marketing teams and execute on our product and services playbooks to create the best experience in the marketplace. The best part of working with our client, is their culture of strong cross-functional collaboration and highly integrated teams in sales, customer success, product, and marketing to help you succeed.
Responsibilities
Create and deliver engaging client workshops, strategy sessions and research projects with the express purpose of helping Airship clients accelerate the results of their mobile and digital marketing efforts and generate higher ROI through robust planning and measurement.
Act as Marketing subject matter expert on the platform and how best to apply Marketing strategies with technology to deliver against client objectives.
Leverage your subject matter expertise to continually shape and innovate our solutions consulting practice worldwide.
Translate client data into actionable insights and recommendations to optimise performance and drive customer engagement strategy.
Translate your industry knowledge and expertise into best practice thought leadership outputs that can be leveraged across Airship teams such as whitepapers, ebooks, webinars, blog posts and event speaking engagements.
Successful, on-time project delivery that demonstrates measurable results and impact as well as inspiring the wider team to continually improve delivery standards.
Translate customer business and marketing objectives into techniques and strategies.
Assist the Strategy Team Lead with improving process, efficiencies, strategic offerings and execution standards across the team.
Responsible for project execution of campaign messages, audience segmentation and identification, executing the test and learn campaign(s), and building reports with insight.
Foster teamwork among consultants and cross-functional teams, regionally and worldwide.
Train and mentor team members to enhance learning and training content.
Skills and Experience
4 – 5 years of creating and executing digital marketing strategy and campaigns for a global brand and/or consulting experience with a SaaS marketing company.
2-3 years of customer-facing consulting or client side leadership experience and can quickly build trust directly with Marketing C-Suite, Director and Managers in an enterprise organisation.
Functional marketing expertise in one or more industry verticals and/or customers
Highly knowledgeable about multi-channel marketing strategies and techniques using one or more channels in mobile, SMS, digital wallets, web, email, and ever-growing IoT devices
Strong experience across multiple marketing disciplines and agencies
Experience with one or more marketing technology solutions (Salesforce, Oracle Responsys, Adobe).
Experience using business intelligence/data visualization tools (Tableau, Domo, Looker or similar).
Analytical skills and experience evaluating data and trends to expose insights and opportunities
Strong interpersonal skills and desire to work in a dynamic and fast-paced environment.
Strong organizational, presentation, and communication (written and verbal) skills
Team player with the ability to coach and influence others
Bachelor's degree or equivalent experience
Ability to travel an average of 30%
Executive Marketing Recruitment, Hiring, Mobile SMS Marketing