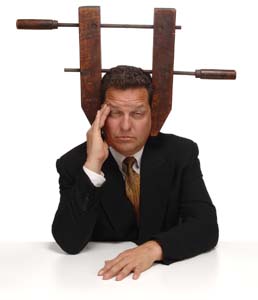 Am I Obsolete and is Your Career Dying?
Am I obsolete and is your career dying?
I'm talking about your career, my career, and the future. The start of 2017 has proven to be unlike any in my memory. Sure, you have that off–to-the-races mentality of a new administration coupled with mass unrest. Change, no matter what shape or forms they come in are scary. They are scary for business for sure. And businesses (and our clients) are feeling it. The interview process is long for ALL levels. Firms have to make sure The right person joins the Team and their dollars are being spent wisely. The costs for making the wrong decisions here are huge. Jobs are staying open longer because of the content packed descriptions that are crafted by hiring managers. We want this person to do a ton of touch points roles and be experts in their specialization.
Additionally, there is a market buzz that's deafening around the streamlining of mainstay jobs within marketing. For me, there is a giant wave of recruitment software's which are trying hard to prove they can do what I do better, with more accuracy (not possible) and make longer-term tenure matches through behavioral targeting, testing, personality assessments (think Meyers Briggs as the community college level next to this "Harvard-type" testing). Hype? Or again, are my skills obsolete now?
You can even apply this to what's happening in creative marketing. Google, among others, have introduced self-targeted, AI developed creative. No human needed here! What does this mean? Simple, through responsive testing it means that advertising can be computer generated (AI) to appeal to exact audiences within seconds. The target will have advertising generated that will match their purchase behaviors, married to advertising in both copy & graphics that are more appealing than a general blanketed advertising. Think software developed Super Bowl ad directly, specifically for only you. Hype?   Or again, will the creative department now become obsolete?
My view? These advancements are definitely streamlining the work force and both of these advancements are missing is the human touch. While Watson can do amazing things in no time at little cost. Comparatively, it's my belief that personality, relationship building and the true understanding of brain power along with experience will not make us all obsolete for quite some time. I do think you and me can coast into retirement BUT the next generation needs to adjust fast.
5 Steps to Keep You Relevant in Your Career:
You need to adapt and move along with technology fast(er)
You need to understand what's happening in our industries; read everything
You need to speak in depth to our Colleagues about industry advancements,
You need to never be content in your seat,
You and me both need to stay active, relevant and leaders in our careers.
MarketSearch is a nationally networked executive search firm specializing in marketing communications. Our executive recruiters are marketing professionals with the expertise and insight to assess candidates and narrow a short list of ideal potential hires to clients with the right marketing leadership qualities.
We offer both on-site and remote job opportunities for those looking for positions in marketing, direct marketing, account management, e-commerce, analytics, marketing automation, social media, and more.
Contact us to discover why more marketing experts trust MarketSearch and how our partnerships are helping to evolve leadership teams in today's innovative organizations. Call us directly at 617.971.0300 to learn more.