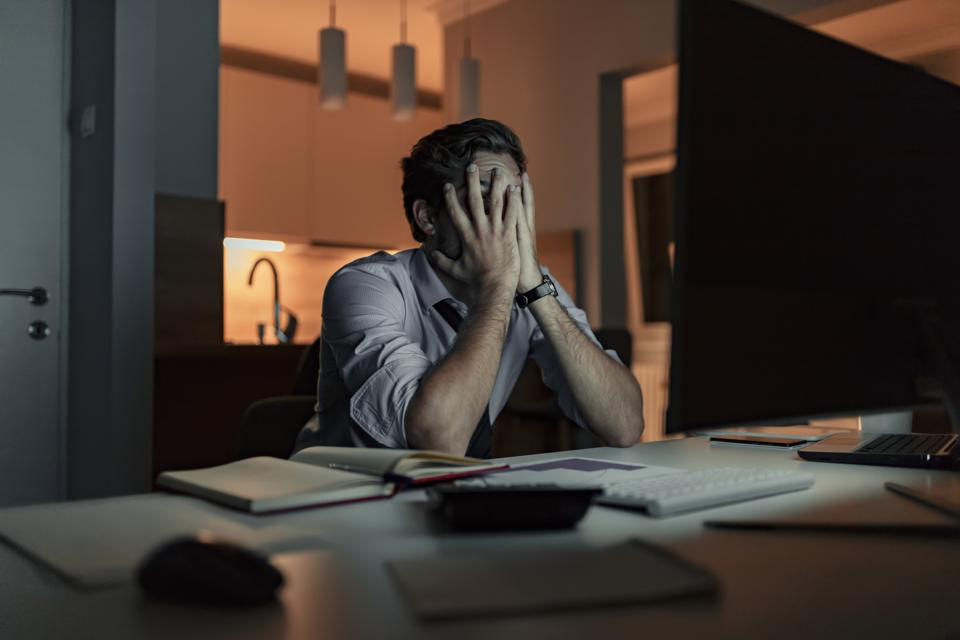 New Job Postings Are Plummeting For White-Collar Professionals –
Another great article from Jack Kelly.
A good way to gauge the health of the job market is to see how many new opportunities are listed online. Indeed, one of the largest job aggregation sites, released a report indicating the direction of new job postings in the United States.
The job site's data revealed a massive drop in listings during March, April and May—some of the most difficult months of the Covid-19 pandemic. At that time, job postings plummeted nearly 40% compared to the same period last year.
According to Indeed, "The trend in job postings—a real-time measure of labor market activity— is 20.3% lower than in 2019, as of August 14." Hospitality, travel, tourism, child care and other sectors that rely upon face-to-face activities saw job listings appreciably fall. Recommended For You
What's surprising to see is that white-collar job advertisements, such as software development, banking and finance, declined. Indeed claims that job postings for higher-wage occupations have taken the biggest tumble. "Postings in higher-wage occupations are now 28% below trend, versus 12% below trend for lower-wage occupations."
At first blush, it seems like the data runs counter to the commonly held narrative that lower-wage workers suffered the most job losses. Although the amount of people who worked in restaurants, retail, shopping, food services and the gig economy bore the brunt of furloughs and layoffs, there are now less jobs offered online for higher-wage professionals.
PROMOTEDUNICEF USA BRANDVOICE | Paid ProgramSupporting Black Children's Emotional Health Amid Racial Injustice Civic Nation BRANDVOICE | Paid ProgramNorthern Girl Turned Southerner: How Moments Make Your Journey An Adventure. Grads of Life BRANDVOICE | Paid Program5 Ways Employers Can Support Black Employees: A Young Leader's Advice
This could be attributed to the fact that relatively unskilled workers are easier to hire, onboard quickly and summarily furlough, based upon the short-term needs of the company. With regards to well-compensated, white-collar professionals, the hiring process takes substantially longer and terminations are fraught with paperwork, meetings and potential legal liabilities.
In today's cost-conscious environment, companies are reluctant to spend the money to hire experienced professionals. With the resurgence of Covid-19 in many states, an upcoming U.S. presidential election and civil unrest, management lacks clarity as to what the future holds. It's easier for them to just hold off on hiring.
Specialized professionals are better suited to working remotely and at home, compared to waiters and delivery persons. It's more challenging and involved to bring aboard an experienced executive—only to have her working from home and not able to personally meet everyone at the office—compared to onboarding an Uber driver.
A holding pattern on higher-compensated professionals translates to less job postings online. Interestingly, job seekers have complained that they respond to job listings, only to find out that they are not available. It seems that companies post the jobs then either forget to remove them or keep them alive to collect résumés for when the economic and health situation improves and they can start hiring once again. Also, the corporations may be attempting to save money by not posting new ads and letting the old ones remain.
This is a major concern of job seekers. They're led to believe that there are more active jobs than there really are. Excitement over seeing a great, relevant role is eventually dashed, as weeks and months go by without hearing from the company regarding their applications. The preponderance of these anecdotes leads to the belief that—in addition to fewer newly posted jobs—the listings online may be stale or not actually active.
Indeed's figures reflect that major cities with hubs for finance, banking and technology, such as San Francisco, New York, Boston, Chicago, Seattle and the Washington-Arlington-Alexandria metro area, saw double-digit drops in job postings—ranging from down 31% to over 40%.
Concerns are being raised that a large number of so-called temporary furloughed jobs may ultimately turn into permanent job losses, particularly in hard-hit sectors, such as commercial real estate, airlines and energy.
On a positive note, companies that previously cut the salaries of workers—instead of laying off people—have begun to restore the compensation to the originally agreed-to levels.