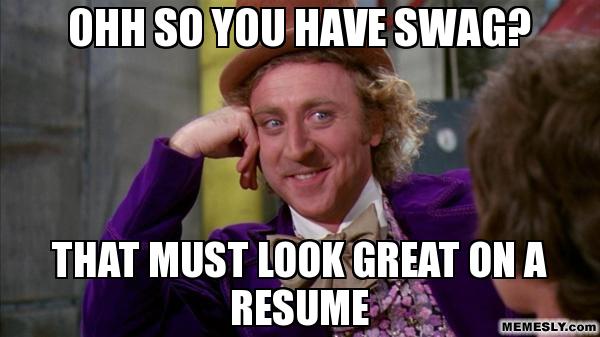 I used to wear French cuff shirts to my internship at an Advertising Agency…..
In college, I used to wear French cuff shirts to my internship at an Advertising Agency. Sure thing, I was the quintessential Sharp Dressed Man here for sure. I've calmed it down through the years to the point I'm going to most client meetings in jeans and a button down. Sometimes I'll even break out the polo shirt on those hotter than usual days. Don't get me wrong; as I am the guy interviewing candidates on video with a button down while wearing my gym shorts. I am just a firm believer in first impressions and that you look the part to appeal to your audience.
Of course being in the one of the hottest startup, VC funded, fuse ball packed areas in the country helps cut down on the expenses of a custom-made shirt. We work with social and programmatic clients all the time which seem to breed a much more casual approach to how one presents themselves.
That said are the guidelines for making that first impression too loose now?
There have been a couple of instances recently that have truly been just entrenched in my brain with candidates.
Here's an example. We had a candidate enter his final meetings with the CEO wearing flip-flops and shorts. He is so marketable, knows the industry well, and is truly a cultural match. There is no doubt he will do well for the long haul with our client. That said, the CEO of the firm has a solid Consulting House pedigree and I think needed to adjust to the target employee that can do this job well and how they'd present themselves. She did and did it well. And without missing a beat our candidate has an offer in hand with equity.
Have a look at the Forbes article which really drives how to succeed with dressing for interview success. I think it's a solid guide and I especially like:
"When in doubt, err on the side of being slightly overdressed, rather than show up looking too casual".
https://www.forbes.com/sites/lisaquast/2014/01/27/8-tips-to-dress-for-interview-success/
My six points to help you dress for interviews
Know your audience and go to your interviews giving thought to your appearance,
Research the firm so you understand the culture and this will guide how you dress,
Ask your Recruiter what they think you should wear to have a successful interview,
Continually be in interview mode while still showing your personality,
Don't wear things that distract the Interviewer from getting to know you (see: French Cuffs)
And finally remember, it's a Flip-Flop world we are living in and we all need to adjust within reason,