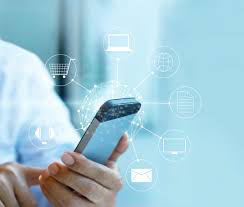 Mobile Commerce Product Manager – REMOTE
Overview
About You
You are an experienced Mobile Product Manager with a deep understanding of mobile commerce. You have led large-scale products with cross-functional teams across the entire global organization, including stakeholders in engineering, design, legal, finance, marketing, sales, and customer success. You have strong customer facing skills and enjoy conducting product discovery interviews, onsite visits, and presentations.
You have experience defining product strategy and roadmaps that are business outcome-focused (not just output focused). You talk to customers every week and enjoy solving customer pain points and making data easy and actionable for non-technical users. You test assumptions and compare and contrast customer problems and solutions. You work very closely with your teammates in design and engineering to make collaborative decisions.
You are passionate about and have experience building commerce software products and experience with payments and mobile wallet, consumer and merchant onboarding, e-commerce storefronts and inventory management, and optimized consumer checkout UX. You have experience working in the commerce ecosystem (e.g., Stripe, Braintree, Paypal, Amazon, Shopify, BigCommerce, Salesforce Commerce Cloud, Adobe Magento).
Responsibilities
Interview customers to uncover unmet needs and opportunities
Identify and prioritize opportunities
Prototype and experiment to test potential solutions
Drive the product strategy evaluations and decisions
Work with Marketing to create training, positioning, and messaging
Work with stakeholders (Marketing, Customer Success, Sales, BizOps, Legal, Executive Team) to understand business opportunities and constraints
Help innovate and iterate on product processes and share lessons learned
Stay up to date on latest product management techniques
Conduct competitive, pricing, and financial analysis
Desired Skills and Experience
3+ years working with SaaS products in mobile commerce or related industries.
5+ years of product management experience
Skilled at defining and prioritizing product opportunities, building feedback loops, and measuring desired outcome metrics
Experience with state-of-the art product process
Strong leadership and communication skills
Ability to work collaboratively with others and navigate complex decision making
Smart and creative with extraordinary grit and persistence
A proven track record of gaining trust and respect by consistently demonstrating sound critical-thinking