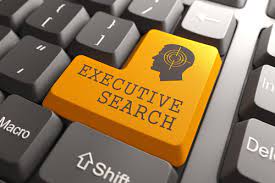 Securing Top Marketing Talent in a Competitive Job Market
It's no secret that the job market is highly competitive. As a hiring manager, you know how difficult it can be to find and secure top marketing talent. With so many talented candidates out there, how do you make sure your company stands out? Luckily, there are a few key steps you can take to ensure that your hiring process is as efficient and successful as possible. Read on to learn more about finding and securing top marketing talent in a highly competitive job market.
Know Your Ideal Hire: Before beginning the hiring process, it's important to know who your ideal hire is. Think about what skills and experiences they should have and use this information to create a candidate persona. This will help you narrow down the list of potential hires and ensure that you are making the right decisions for your company.
Understand Your Candidates: Once you have created your candidate persona, it's time to start understanding your candidates better. Take some time to research each candidate's background and experience, as well as their interests outside of work. This will give you an idea of who they are beyond just their resume or CV.
Secure the Right Fit – Every Time: After researching each candidate, it's time to secure the right fit – every time! Make sure to align with your hiring managers during this step so that everyone is on the same page when it comes to selecting the right person for the job. Additionally, move quickly and be flexible with internal decision-making processes so that you don't miss out on any great candidates.
Create a Positive Workplace Culture: Finally, create a positive workplace culture where people want to work at your company. Consider offering benefits such as flexible hours or remote working options in order to attract top talent from around the world. Additionally, make sure that employees feel appreciated by providing perks such as bonuses or additional vacation days for excellent performance or hard work over extended periods of time.
Conclusion: Finding and securing top marketing talent in a highly competitive job market can be challenging but it doesn't have to be impossible! By following these steps – knowing your ideal hire, understanding your candidates, securing the right fit – every time, creating a candidate persona and determining how your firm is different – you can ensure that you are making smart decisions when it comes to hiring new employees for your company. If you ever need help finding or securing top marketing talent in a highly competitive job market then consider giving us a call – we would love discuss how we could help!
Best marketing recruiters, Retainer Search Firm, Top Marketing Executive Search firms, Top rated marketing executive search firm