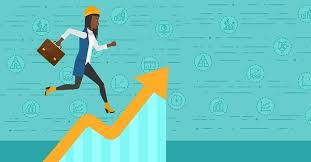 How's the job market? …strong. Here's why –
Job growth and wages are still strong.
Although there has been a deceleration in hiring since February 2022, it's still at the same level as February 2020. The Federal Reserve is working to reduce wage growth to a more sustainable level to avoid high inflation. Fed Chairman Jerome Powell noted that the labor market is out of balance because labor demand among employers substantially exceeds the supply of available workers, which has caused fast-rising wages.
Reducing wage growth to 3.5%, as measured by the Employment Cost Index, would be consistent with the Fed's long-term 2% inflation target. While the labor market is out of balance, it's not necessarily a bad sign. Businesses are adjusting to higher interest rates and the prospects of a recession by hiring less aggressively, according to experts.
The January jobs report issued by the Bureau of Labor Statistics showed strong job growth that handily beat expectations. Other labor market data issued this week, such as the Employment Cost Index and the Job Openings and Labor Turnover Survey, also showed a hot job market defying recession fears. Overall, wage and job growth are strong, layoffs are low, and workers are showing confidence in job prospects.
U.S. employers added 517,000 new jobs in January, more than twice the average from 2015 to 2019. Despite recent mass layoffs by big tech firms, the job market remains strong, and the layoff rate has stayed below its pre-pandemic nadir for 22 straight months. Workers are still quitting their jobs in historically elevated numbers, which is a proxy for worker confidence.
So, while the Federal Reserve is working to cool the labor market, it's still a great time to look for job opportunities. Workers have the opportunity to find a job that's a better fit for them, and businesses are reluctant to lay off workers.
Executive Marketing Recruitment, Executive Search Firm, Marketing Executive Search