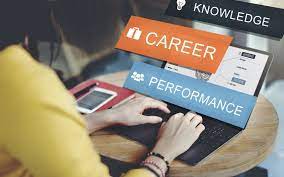 How to recruit a Marketing Leader…
MarketSearch is a comprehensive recruitment agency that specializes in finding top-level marketing executives for a variety of companies. By leveraging our extensive network of professionals in the industry, we are able to provide clients with a shortlist of highly qualified candidates who possess the necessary skills and experience to succeed in a leadership role in marketing, advertising, or digital.
MarketSearch's approach to recruitment is focused on finding candidates who are the best fit for our clients' needs, rather than simply relying on resumes or other surface-level qualifications. By tapping into our network and utilizing our expertise in the marketing industry, we are able to provide a more personalized and effective recruitment experience for our clients.
MarketSearch has recently completed job recruitment searches for a variety of marketing positions.
The positions include: CMO, CRO, VP Performance Growth Marketing, VP Digital Marketing, Director of Digital, VP CRM & Customer Lifecycle, Director of Platform Marketing, Media Director, Analytics Lead, VP Content Marketing, Director of CRM, Web Analytics Manager, Director SEO Marketing, and Digital Marketing Manager.
These searches were conducted for a range of companies, including top brands, corporations, marketing firms, startups, and VC's. MarketSearch uses their network of colleagues and marketing professionals to provide a short list of ideal candidates for each position. The recruitment process is focused on finding the best fit for each client's specific needs, rather than just relying on resumes or surface-level qualifications.
B2B Marketing Recruiters, Best marketing recruiters, CMO executive search firm, Executive Marketing Recruitment