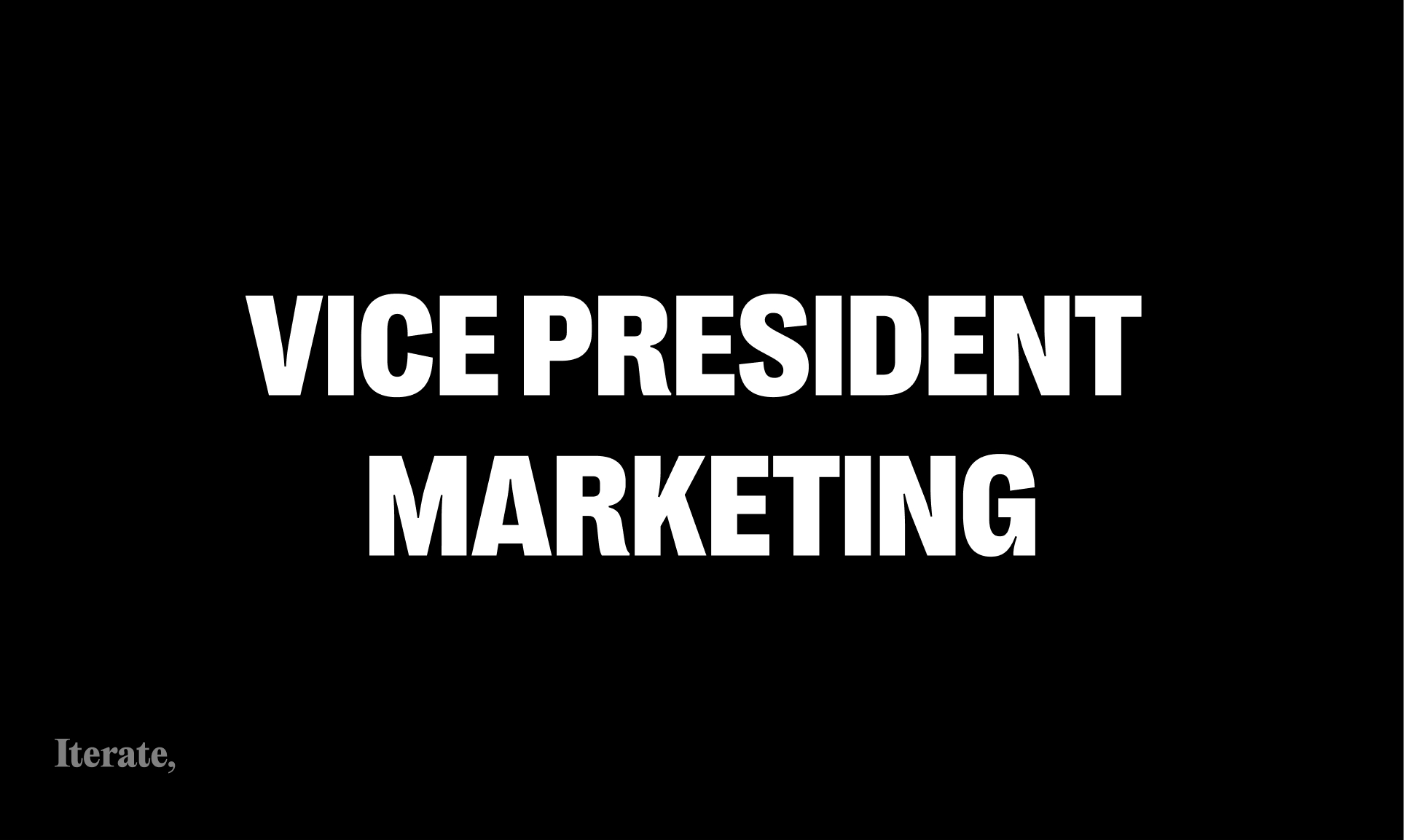 Elevating Success: Introducing Our New Vice President of Marketing
Today, we are delighted to announce the appointment of our new Vice President of Marketing, who will undoubtedly reinforce our Client's position as a trailblazer in the field. With an impressive track record and a proven ability to drive impactful marketing strategies, our new VP is poised to lead our team towards new horizons.
With a visionary mindset and a deep understanding of the software industry, our client brings a fresh perspective and an unwavering commitment to success. Reporting directly to our CEO, will assume a critical role in shaping our marketing strategy, driving brand recognition, and fostering sustainable growth.
With a proven track record of achievements, our client has consistently demonstrated their ability to navigate complex market dynamics and deliver results. Their extensive experience in the software industry and their comprehensive understanding of the nuances that shape it make them the perfect fit for our organization. Our client's leadership acumen and strategic mindset will be instrumental in propelling our company to new heights.
A Visionary Approach to Marketing: Under the guidance of our new VP of Marketing, we anticipate a wave of innovative strategies that will set new industry benchmarks. Harnessing the power of market insights, our candidate will spearhead efforts to amplify our brand presence, build meaningful customer relationships, and drive lead generation. Their ability to blend data-driven decision-making with creative thinking will enable us to unlock untapped potential and seize emerging opportunities.
Collaboration and Team Building: At the core of out candidates leadership philosophy is a commitment to fostering collaboration and nurturing talent. By promoting a culture of innovation and continuous learning, our Candidate will inspire our marketing team to reach new levels of excellence. Their ability to attract top-tier talent and cultivate a high-performing environment will ensure our marketing efforts remain ahead of the curve.
Impacting Mid-Sized Software Firms: While we celebrate the addition of our new VP of Marketing, we also acknowledge the significance of this development for hiring managers at mid-sized software firms. We understand the challenges you face in finding exceptional marketing leaders who can drive growth and establish a strong market presence. Through our announcement, we aim to shed light on the qualities, experiences, and capabilities that define a successful VP of Marketing, offering valuable insights that can help inform your hiring decisions.
Marketing Executive Search, marketing executive search firm, Top rated marketing executive search firm