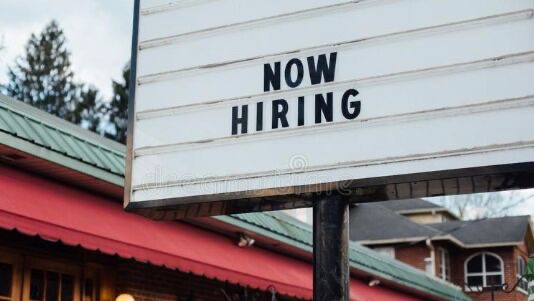 Strong Need to top Talent Remains at Highs
Job openings in the U.S. held at a relatively high level toward the end of last year, with 10.5 million postings in November. The Labor Department's most recent Job Openings and Labor Turnover Survey showed the number of available positions, while below an all-time high of 11.9 million last March, far outstrip the 6 million unemployed Americans looking for work. In another sign of continued labor market strength, the proportion of those who voluntarily quit their jobs in November rose slightly to 2.7%, from 2.6% in October.
The BLS released preliminary JOLTS data today for November. Here are some takeaways from your friendly, neighborhood economist:

1. The # of job openings held steady as we expected here at the Economic Graph (versus a consensus forecast of a decline). What is more telling is that the number of openings have come down by nearly 0.5M since November 2021, and this decline has primarily been in the private sector. The number of job openings has held up in most regions except for the Northeast.

2. The layoff rate continued to track near record lows (since 2000) as expected and remains well below levels seen in 2019. The most notable acceleration in the number of layoffs in November came in Finance and Insurance.

3. Hiring and quit rates continue to taper off across regions and industries as expected.

Overall, we see a labor market that is in some places steady and in some places letting off steam at a gradual pace.
It is important to keep in mind that economists like to look at seasonally adjusted data to see where we are without the influence of predictable seasonal changes. The unadjusted level of openings dropped by 1.2M from October to November 2022. So November might have been a rough month if you were looking for a job as the winter labor market set in (despite any headlines to the contrary).
The big takeaway from the November 2022 #JOLTS report: quitting is no longer receding.
The high water mark was set in late 2021, but the rate of quitting is still elevated compared to rates seen right before COVID-19 hit the US. Quitting in the private sector was 3% in November, which was 16% higher than the 2019 average. This elevated rate is notable in industries like Leisure and Hospitality, which looked to be moderating earlier last year but remains elevated. Workers overwhelmingly quit their old jobs to take new ones, which is a critical fuel for wage growth. Wage growth may have moderated recently, but that slowdown is unlikely to continue if quitting remains high.
Today's #JOLTS report indicates that the labor market is still very strong. Job openings remain elevated, layoffs are near record lows, and the quits rate ticked higher. None of this points to a labor market that is cooling off, and it is no surprise when looking at Morning Consult's high frequency labor data.
Morning Consult's Lost Pay and Income tracker is once again near series lows, indicating that job losses remain limited, and the share of employed U.S. adults who are actively applying for a new job remains elevated and has ticked higher in recent weeks.
Despite frequent warnings from news outlets of a possible recession, workers appear undeterred. The prospect of higher wages from a job switch continues to outweigh any feelings of job security gained by staying put.
The U.S. labor market is still hot. Much hotter than headlines would suggest or policymakers at the Federal Reserve would want.
But will the labor market's resilience hold into 2023?
While it hasn't had a pronounced impact on the labor market yet, aggressive monetary tightening has certainly made conditions more difficult for employers and Morning Consult's Small- and Medium-sized Business Survey shows that many are increasingly planning to pull back on investment moving into 2023. This includes reducing the pace of hiring and reining in hiring plans for 2023.
However, most companies are still adding headcount, despite reducing spending on other investments, signaling businesses' reluctance to let go of workers in the wake of a historically tight labor market and widespread staffing shortages.
CMO Executive Search, Executive Marketing Recruitment, Executive Search Firm, Hire a CMO, Hiring a Marketing Recruitment Firm