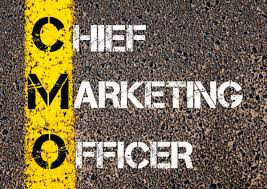 Hiring a Recruiter to Find Digital Leaders
Companies in every industry are digitalizing their operations, and many are struggling to find the talent they need to do it. But not all. In a global survey of 1,000 business leaders, we set out to discover what companies that are good at staffing their digitalization projects do differently. We found that the fundamental distinction between companies that are good at filling their digital talent needs and those that struggle is not that they pay more for recruits, nor spend more to train them. It's that they go beyond the conventional practices of recruiting from the best schools and poaching from competitors, and instead hire people who can develop the skills they need and then incentivize them to do so.
With unexpectedly shifting recruitment efforts, HR and talent acquisition departments also increasingly feel the need for effective digital solutions to navigate their hiring in this ever-changing labor market.
Organizations with advanced digital recruitment strategies have a significant advantage right now. And those without have to act fast.
By nature, digital has created a business landscape in constant flux and employers need professionals that are agile enough to shift with the times. With such a need for digital expertise, 46% of global talent leaders cite finding candidates in high demand talent pool as a major obstacle.
Digital Recruiting means more than simply posting a job opening on LinkedIn. It also means that the traditional resume is being replaced by complex data. This data reflects the individual's experience and his/her digital print, which add up to a Digital Reputation of candidates.
Recruiters can use this data to get important insights into the skills of potential candidates. Correlations between social media profiles can reveal important aspects such as interests and hobbies, as well as an overview of the candidate's personality.
Understanding what talent is necessary starts with understanding what capabilities digital businesses need. While those will vary by market and geography, successful digital businesses share some common traits: they're focused on the customer, operate quickly, are responsive and agile, and can create proprietary insights. And given the rapid pace of change, companies will increasingly need to be able to engage with broader ecosystems encompassing a range of businesses and technologies as well as position themselves to take advantage of emerging artificial intelligence (AI) and the Internet of Things.
In this ever changing digital advertising landscape, new start-ups and technologies are constantly popping up all over the place. A modern recruiter needs to be entrepreneurial enough to wade through the mist of advertising abbreviations and decipher where the trends and growth areas are within the market. You need to be innovative and curious enough to think outside the box and look into what new tools and platforms you can utilise to be ahead of the recruiting curve!
Headhunters and recruiters. For really hard-to-fill positions, headhunters, recruiters, and employee placement firms are the way forward. Many of these firms have done a lot of the hard work for you and have gathered an extensive pool of talent to choose from. Expect to pay 20 to 25 percent of the cost of the new recruit's annual salary. Leave this option for only highly skilled workers.
Executive Marketing Recruitment, Executive Search Firm, Hiring, Marketing Executive Search, New York marketing director personal care product