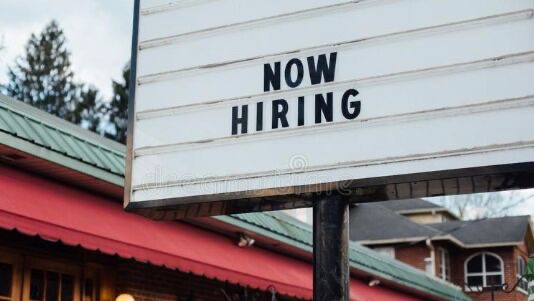 Why Us? Recruiting Marketing Talent is Our Sole Focus
The success of your company hinges on your ability to stay ahead of the curve. And a critical factor in achieving that success lies in assembling a top-notch marketing team that can drive innovation, capture audiences, and propel your brand to new heights. But we understand that finding the right marketing talent can be a real challenge, and that's where our executive search firm steps in.
Why Us? Marketing Talent is Our Sole Focus
Let's face it, the quest to find exceptional marketing professionals can be daunting. The marketing landscape is dynamic, evolving rapidly with every technological advancement and shifting consumer behavior. We specialize exclusively in recruiting marketing talent. With a deep understanding of the intricacies and nuances of the marketing world, we are dedicated to helping you overcome the talent gap and secure the right professionals for your team.
Our Expertise in Private Equity and Beyond
One of our unique strengths lies in our partnership with Private Equity firms. We recognize the pivotal role marketing leaders play in driving growth and value creation across portfolio investments. Our specialized approach in working closely with Private Equity firms ensures that we identify, assess, and place marketing leaders who can steer businesses toward success in dynamic market conditions.
But our expertise doesn't stop there. We collaborate with top players in various industries, including Software Development, consumer marketing, manufacturing, and FinTech. Regardless of your sector, we possess the industry insights to unearth marketing talent that aligns perfectly with your organizational goals and culture.
Access to a Vast Network: Our extensive network spans seasoned marketing professionals from diverse backgrounds. This gives us an edge in identifying individuals with the right blend of skills and experiences to elevate your marketing initiatives.
Customized Solutions: We understand that each company has unique requirements. Our tailored approach ensures that we comprehend your specific needs, enabling us to match you with candidates who are not only skilled but also culturally aligned with your organization.
Rigorous Evaluation: Our meticulous evaluation process goes beyond resumes. We delve deep into candidates' achievements, problem-solving abilities, and adaptability, ensuring you receive the best-fit marketing talent.
Industry Insights: With our finger on the pulse of the marketing industry, we can provide valuable insights into market trends, talent availability, and compensation benchmarks to inform your hiring decisions.
Let's Transform Your Marketing Team Together
As the business landscape continues to evolve, having the right marketing professionals on board can make all the difference. Whether you're a Private Equity firm seeking marketing leaders for your portfolio companies or a leading brand in the Software Development, consumer marketing, manufacturing, or FinTech sectors, our executive search firm is here to be your partner in success.
B2B Marketing Recruiters, Best eCommerce recruiters, CMO executive search firm, eCommerce Recruiters, Executive Marketing Recruitment, Executive Search Firm