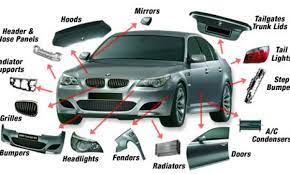 Head of Marketing and eCommerce AUTOMOTIVE 
OVERVIEW:
We are searching for a Head of Marketing and eCommerce for our global automotive parts manufacturer. This is a newly created position based upon their continued growth. This highly visible role will work with the executive team, across all internal stakeholder departments and manage, evaluate & optimize outside vendor performance across all digital channels.
This hands-on, Marketing and eCommerce leader will be responsible for developing all digital strategies to drive D2C revenue, continued customer success while supporting all the global products, services and large distribution provider networks.
STRATEGIC GOALS:
Build global D2C marketing strategy & execution for 8 brands in 80 countries including all eCommerce websites while ensuring all are performing at top KPI's,
Recruit, manage, mentor, and develop a Team of Digital experts,
Ensure all day-to-day functions of eCommerce and marketing are consistently optimized with special attention to CX, UX & UI,
Develop and execute a clear value proposition in the marketplace for each brand leading to commoditization of products along with 12k+ SKU's,
Must be forward thinking, anticipating major external shifts,
Proactively takes steps to navigate change, minimize impact, maximize opportunities,
Implement marketing strategy to include maximized SEM/SEO/Marketplace PPC Ads, CRM/Email, social media, Affiliates, and media advertising,
Directly analyze market research and responsible for conducting competitive market analysis to better understand consumer needs,
Develop on-going communications marketing strengthening strategies for partner channels (distribution, installers and similar),
Build a universal, on-going support plan for Sales Development Representatives (SDR's) with goals to strengthen their product knowledge along with building client trust & retention levels while managing the Team as direct reports.
EXPERIENCE NEEDED:
15+ years, marketing and ecommerce experience within a similar automotive parts or global manufacturing focused firm,
Experienced in a multi-brand, global D2C ecommerce business from streamlining technology stack to comprehensive merchandising planning to back-end marketing performance optimization within the Automotive space,
Proven experience building KPI's along with a GTM strategy for sustainable growth over all digital channels with the main goal of increasing brand awareness and strengthening market share,
Experienced in creation of automation efficiencies in data management and internal processes to strengthen customer experience,
Ideation driven, culture setting leader who is collaborative by nature with a passion for the automotive industry.
ABOUT THE CLIENT:
TopDown is the leading manufacturer of convertible top replacements on the automotive aftermarket. With decades of experience in manufacturing and operations, and a strong appetite for strategic mergers & acquisitions, the company has enjoyed many years of profitable growth. Additionally, many of its employees have remained loyal to the company for upwards of 20+ years, which helps create operational stability and deep expertise of its product and customers.