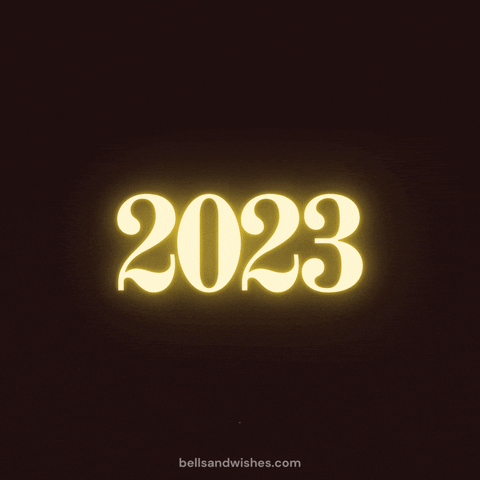 The candidates we have met recently are just incredible, idea generating, growth leaders. There is little doubt that these creative minds will invent, discover and lead a future start-up surge. 
A startup surge could be on the horizon — and other happenings in the world of work
Editor at LinkedIn News
40 articles Following
February 27, 2023
Welcome back to The Work Shift, a weekly newsletter that keeps you informed about the economy, labor market and evolving world of work through data-driven insights. Click subscribe to be notified of future editions.
Catch up on headlines from the last 7 days.
Take a closer look at recent trending topics — and engage with meaningful conversations happening on LinkedIn.
Will layoffs jumpstart startups?
A quarter of a million tech workers have been laid off since last year — and the biggest companies known for the best perks and pay are suddenly seeming like a risky next play. Many are looking to go into business for themselves, according to Wired. Historically, economic hard times have spurred a number of big deal startups. Consider Google, which launched in 1998 before the dotcom crash, or Airbnb and WhatsApp, which launched amid the Great Recession.
"Maybe there is a startup surge on the horizon, but it is not showing up yet in the data and seems unlikely given the macroeconomic climate," LinkedIn's Senior Economist Kory Kantenga explained. He noted that tech sector growth has slowed in both the Census Business Applications and LinkedIn's Company Formation Index since September. Meanwhile, startup valuations have been falling and seed stage funding has also slumped, according to Crunchbase. "Certainly some folks will decide to pursue that route, but it is difficult to imagine a full-on surge in a high-interest rate environment," Kantenga continued. Marc Goldgrub, a lawyer, agreed: "Entrepreneurship kind of runs on optimism, and I just don't think people are feeling optimistic right now."
But it isn't always optimism that fuels company formation. One entrepreneur, Adam Benzion, commented that he founded his first company because he "was tired of working under managers who were more interested in politics than progress, frustrated with toxic cultures and lack of innovation." His advice to those that choose to make the jump despite few funding opportunities amid economic uncertainty? "Stay committed to your vision and don't be afraid to take risks," he said. "You have the potential to become an innovator and job creator, playing a vital role in building a thriving economy."
Who gets the 'Sunday scaries'?
While the Sunday scaries can spook anyone, new research suggests it's becoming particularly common for managers. Nearly half of all leaders report dreading going to work on Monday, according to a recent survey from HR software Ciphr. "The more people you manage, the more likely you are to experience stress," Orianna Rosa Royle, a business reporter at Fortune explained.
Gen X is the most impacted by work stress — with 10% of leaders between the ages of 45 and 54 reporting feeling this dread on a weekly basis. Female leaders are also more likely to report work dread. The most commonly cited reasons for this anxiety include potential economic downturn and heavy workloads contributing to burnout.
One marketing professional, Chris Jai Centeno, commented that he particularly has a case of the Sunday scaries when he knows he has to go into the office. "Unless I have a big meeting, I make it a point to avoid coming in on Mondays," he said. "Being able to wake up and have tea and not rush to catch my bus on Mondays helps smooth a transition into the workweek," he said.
Who is really in charge of where we work?
The debate about whether to work from home or the office is still raging on — and workers and their bosses are struggling to see eye to eye. According to the latest edition of LinkedIn's Workforce Confidence Index survey, a third of U.S. professionals disagree with the statement "my manager lets me decide where to work."
Tensions are especially high for part-time employees, with 40% reporting they don't get a say in their work setting. Full-time employees follow, with 36% reporting not being able to choose if they work in-person, hybrid or at home. People with looser ties to their employers — like contractors and freelancers — feel like they have more control over where they work.
There's been a lot of pushback at giant companies over return-to-office mandates — like at Disney or Amazon — but the types of companies that are most prone to this tension are actually mid-sized companies, according to the survey. Perfecting the cocktail of remote, hybrid and onsite work will be different for every single organization, talent professional Randy Caroll commented. But the companies who "get the location mix right will find themselves with above average retention, deeper recruitment pipelines and a more productive workforce."
Get ready for the week by seeing what's coming up.
Monday, February 27: The U.S. Census Bureau will release its monthly report on durable goods orders, which measures manufacturing activity.
Monday, February 27: The National Association of REALTORS® will release its monthly home sales report, which measures the number of contract signings from the previous month.
Tuesday, February 27: The S&P CoreLogic Case-Shiller National Home Price Index, which measures home prices across the country, will land.
Tuesday, February 28: The Conference Board will release its monthly Consumer Confidence Survey, which measures how optimistic Americans are about the economy.
Wednesday, March 1: The Institute for Supply Management will release its monthly survey of purchasing managers measuring activity in the manufacturing sector. It is an indicator of economic health — a non-manufacturing edition lands Friday.
Wednesday, March 1: LinkedIn Senior Editor at Large George Anders will release his latest edition of Workforce Insights, digging into who is applying to remote jobs.
Thursday, March 2: The U.S. Department of Labor will release initial jobless claims for the previous week. The report, a proxy for layoffs, tracks the number of people filing for unemployment benefits.
Friday, March 3: The Institute for Supply Management will release its monthly Purchasing Managers' Index, which tracks if the non-manufacturing sector is expanding. It is an indicator of economic health.
CMO Executive Search, CMO executive search firm, Digital B2B marketing, eCommerce Recruiters, Executive Marketing Recruitment