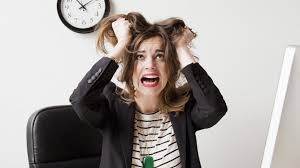 Why Employee Upskilling is Essential Amidst Economic Uncertainty
FROM
New York Times Bestselling Author & Managing Partner of Workplace Intelligence
As job openings remain at near-record highs in the U.S., it might appear that employees have every opportunity to advance their careers right now. But with a recession looming, hiring is predicted to level off and businesses may be forced to slash their workforce as a way to cut costs. However, there's a lot of uncertainty around this, and some economists feel that a high ratio of job openings to applicants may actually cause companies to hold on to their current workforce rather than laying people off.
Against this volatile backdrop, many workers are looking for ways to boost their competitiveness in what could soon become an employer-driven job market. In fact, LinkedIn's 2022 Global Talent Trends finds that opportunities for upskilling and career advancement are two of people's top priorities right now, coming in only behind compensation, work-life balance, and flexibility.
This is good news for employers as well. If companies do have to lay off employees, they'll need their remaining workforce to be driven to learn and grow. And many people are feeling this way, according to new research from my company, Workplace Intelligence, and Amazon. Our study found that 89% of employees are motivated to improve their skills this year and 83% say that this is one of their top priorities. An impressive 88% of workers are already putting a significant amount of time and effort towards skills-building.
Part of the reason for the renewed focus on skills building is because people feel wholly unprepared for what lies ahead in the world of work. We found that 78% of employees are concerned they lack the skills required to advance their career, and the pandemic is at least partly to blame. In fact, 58% of employees are afraid that their skills have gone stale since the onset of the pandemic, and 70% feel unprepared for the future of work. As a result, well over half of employees feel it will be difficult to advance their career (56%) or transition into another type of job or a different industry (57%).
A lack of employer support is partly to blame these widespread feelings of unpreparedness. And with workers still holding the power over their employers (at least for now), this could be bad news for some businesses. Research from McKinsey shows that "a primary driver of quitting is that employees do not have opportunities to learn new things or find their work interesting or challenging." Their research also finds that turnover is significantly less likely when employees have internal mobility.
My company's study with Amazon corroborates these findings: 2 out of 3 employees we surveyed say it's likely they'll quit within the next year because there aren't enough opportunities for skills development or career advancement, or because there's no way for them to transition to a different job or a new career path. Notably, Gen Z and Millennial employees were more likely to say they'll jump ship, with 74% saying they're likely to move on due to subpar support.
And let's remember that it's not just retention that's at stake. Nearly 9 out of 10 employees said that if there were looking for a new job, it would be important for their potential employer to offer a strong skills development program (87%), an abundance of career advancement opportunities (88%), and ways for them to progress toward a different job or career track (87%). Similar research from Amazon and Gallup finds that 65% of workers believe employer-provided upskilling is very important when evaluating a potential new job.
CMO Executive Search, Executive Marketing Recruitment, Executive Search Firm, Hiring a Marketing Recruitment Firm, Top Marketing Executive Search Firm, Uncategorized