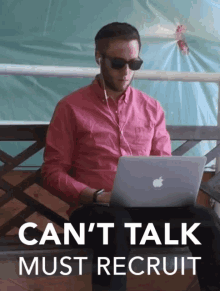 Executive Search for Marketing Leaders
We specialize in recruiting marketing executive leaders across digital, eCommerce & strategy for B2B and B2C. Our executive search team works with leading global brands, product firms and other businesses at all levels of funding maturity to help them target, win, and bring onboard their ideal candidate.
Our mission is to build the most successful teams by leveraging our collective expertise in recruitment. We take a data-driven approach to finding the right candidates for each role. By doing so, we are able to scale marketing teams quickly while meeting the highest standards of quality. This means that we can deliver an optimal mix of skills, experiences, cultural fit, industry knowledge as well as attitude that best match our clients' needs.
Our success comes from our ability to find leaders who are able to build a vision and drive strategically focused plans to meet earning goals while motivating, mentoring, and retaining their marketing teams. We understand the importance of having a leader who understands how marketing fits into the broader business objectives of an organization in order to be successful. That is why we take great care in finding just the right person for each position that our clients have available.
We also believe in being transparent throughout our recruitment process as this helps ensure mutual trust between us and our clients. As part of this commitment to transparency, we provide detailed reports on each candidate including interview notes so that you can make an informed decision about which candidate will best fit your organization's needs without leaving anything up for guesswork or interpretation.

If you would like more information about what we offer or if you would like us to assist you with a search for a new marketing executive leader for your organization, please do not hesitate to reach out! I look forward hearing from you soon!
Best eCommerce recruiters, CMO executive search firm, Executive Marketing Recruitment, Executive Search Firm