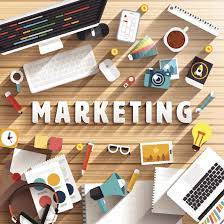 How to hire a Marketing Leader…. It's not as easy as one might think.
A professional recruiter can help identify your needs, launch a search, evaluate candidates or employers, and reduce the time and stress associated with finding new team members or a new job. And, in these challenging and hectic times, having an expert in your corner to assist with these critical tasks can also be a huge relief.
How to recruit a marketing leader in a sea of job openings and no candidates are applying to your postings. Hire an Executive search firm who specializes in one specific area. We know Marketing. We place Marketing Leaders.
The following qualities of a recruiter are more or less non-negotiable when it comes to talent acquisition.
Good communication skills. … 
Acquaint candidate with organizational policies. … 
Manage expectations. … 
Include hiring managers in the process. … 
Strong networking. … 
Foresight. … 
Marketing skills. … 
Integrity.
You're not likely to find the right job candidate if a professional recruiter doesn't truly understand your business or the nuances of the employment market. Our recruiters can offer deep expertise in you marketing — as well as an informed perspective on the hiring environment. They may even know of passive job seekers who would consider changing roles to work for you. That's important, because even in an uncertain economy, highly skilled candidates are always weighing their options.
What makes a good recruiter? Good recruiters don't just perform their daily tasks well. They make sure their company continuously attracts and keeps good people. Recruiters don't necessarily have to come from HR backgrounds, though.
A good recruiter remembers small, positive details from their interactions with their rejected applicants and uses them to add a personal touch to their messages. They highlight candidates' strengths and may even suggest other jobs they would be suitable for. And they stay in touch for future openings.
Good recruiters also try to understand how each manager thinks. Some hiring managers might want to choose between a few top candidates, so recruiters should conduct in-depth screening interviews and make sure there won't be any crucial deal-breakers afterwards.
You have to put yourself in someone's shoes to better understand and connect with them. And that means 'everyone's' shoes. Good recruiters need to really dig into hiring managers' needs to understand candidate requirements.
But recruiters also need to think from a candidate's point of view. If they want to attract great people, they have to understand what's meaningful to candidates and see what an employer can offer them. Recruiters won't be able to actually get to know their candidates if they try to dominate the conversation by overselling positions and stressing that their company is a great place to work.
You can read many recruiter job descriptions or ask any good recruiter you know to describe a typical day at work, but nothing seems to capture what a recruiter does 100 percent. That's because recruiters interact with so many different people with different needs, every day.
At companies that still do their own recruitment and hiring, managers trying to fill open positions are largely left to figure out what the jobs require and what the ads should say. When applications come—always electronically—applicant-tracking software sifts through them for key words that the hiring managers want to see. Then the process moves into the Wild West, where a new industry of vendors offer an astonishing array of smart-sounding tools that claim to predict who will be a good hire. They use voice recognition, body language, clues on social media, and especially machine learning algorithms—everything but tea leaves. Entire publications are devoted to what these vendors are doing.
CMO Executive Search, Digital B2B marketing, Executive Marketing Recruitment, Executive Search Firm, Hiring, Hiring a Marketing Recruitment Firm, How to Hire a CMO, Marketing Executive Search, Top Marketing Executive Search Firm