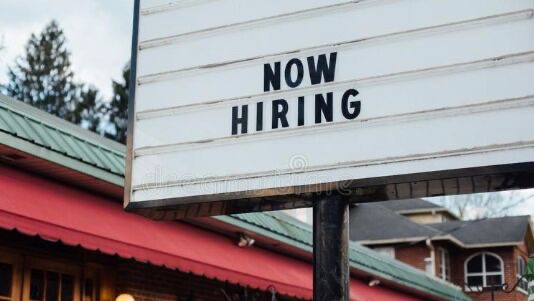 Marketing Director Executive Search Software Platform – Remote East Coast. We have been retained by a client who was founded to bring next-generation technology to private capital markets
Remote East Coast OR
Or virtual East Coast.
Top consulting house experience for B2B, high growth firms is desired.
4 year degree or MBA from TOP school is a must have.
Great search for a current leading Senior Marketing Manager to current Director level who is moving on the fast track of their B2B Marketing Software career.
Hands-on, roll up your sleeves senior IC level and highly collaborative.
Target base is $170-190k base plus incredible equity package.
Overview
We have been retained by a client who was founded to bring next-generation technology to private capital markets. Through their client suite of cloud-based analytics and data management solutions, they help many of the world's largest and most sophisticated venture capital, private equity, and credit funds understand their investment performance in unprecedented detail, with over $6 trillion of AUM monitored via our solution suite.
Our client gets to go "behind the scenes" and work directly with investors who are driving some of the most impactful changes across high growth start-ups, global infrastructure and renewable energy, growth equity, and all other private capital strategies. The firm is backed by The Carlyle Group, Nasdaq Inc., and Summit Partners, and has seen continuous rapid growth since its founding in 2016.
Our client recently raised a 'Series X' funding round led by global growth equity investor Summit Partners and we are now seeking a creative, results-oriented Director of Marketing to help build their marketing program from the ground up and accelerate our growth.
You will work closely with stakeholders to establish and build the marketing function, with a focus on content marketing, event marketing, paid advertising, product marketing, and account-based marketing.
This position will report to the CEO, with engagement across the organization and partnership with contract resources while you architect and hire your full-time team. This is a multidimensional, highly collaborative role where the ability to effectively communicate and efficiently multitask is a must. Your responsibilities will span many marketing channels and functions, and we understand you may not be an expert in all of them. However, we are seeking deep expertise in several, with motivation to learn the rest in partnership with their expert advisors.
Our client offers an entrepreneurial environment where you will be able to proactively identify opportunities to develop and strengthen our marketing function.
As a Marketing Director you will:
● Test, validate and build. first and foremost, you will test a variety of ways to help drive new and
expansion sales opportunities, from content to events to paid media and PR. You will validate
some early hypotheses and build the right processes and team to scale.
● Know your customer. Through rigorous analysis of both quantitative data (e.g. Google Analytics)
and qualitative insights (e.g. surveys and interviews), you will gain a deep understanding of our
target personas, and serve them accordingly.
● Establish thought leadership. Leveraging our domain expertise, primary data, and marquee
customer relationships, you'll put together a plan to scope, produce and distribute content that
builds trust, credibility and demand. While traditional written, video, and webinar content will be
foundational, we see significant opportunity to extend this content through physical and virtual
customer communities.
● Define and execute our ABM strategy. You'll work hand in hand with sales and executive
leadership to identify our target accounts, profile them, and create the plays to help drive interest
and engagement for the sales team.
● Plan, budget and manage. We are prepared to invest in high potential areas and double-down on
what works. You will make the case for that spend and optimize the funnel — from initial
impression to closed deals.
You will be successful in this role if you have:
● Prior B2B marketing experience. We think experience is best measured in results and intensity
(not years), but you need to have meaningful experience building a marketing function or
capability from the ground up, and aggregate experience of 8+ years.
● Builder mindset. There's going to be a lot of experimentation and building to do. We're looking
for someone who crushed it as an individual contributor, and whose skill set and willingness to roll
up their sleeves has not eroded as they became a manager. You're organized, prioritized and
agile, and you can teach your team how to do the same for themselves. You have a track record
of accomplishments that demonstrate this.
● A technical toolbelt. You know your way around Google Search Console, Google Ads, LinkedIn,
Hubspot, website optimization tools and/or other marketing systems, including automation
systems. You understand how they work in detail, and pass this knowledge along.
● Leadership as a calling. You know how to manage employees of all types. You possess
empathy for each of your team members, but hold them, and yourself, to the highest standards.
Your leadership skills allow you to attract and develop strong talent.
● An authentic content voice. You have led the development of content that engages prospects
and customers at an unusually high rate and isn't "marketing speak." Customers value
participating as experts in your content programs. You have developed company or partner led
channels through which prospects and customers engage with each other around this content
foundation. Expert users think of the content and community your team produces as the 'place to
be and the place to learn.'
Why Join:
Our client values creativity, open communication, cutting edge technology, striving for excellence in all things and having fun along the way. We want you to be happy here for the long-term.
They offer:
● Flexible work arrangements (including remote / in person / hybrid)
● Competitive salary
● Unlimited and flexible vacation
● Generous health benefits
● Fully-paid parental leave
● …and more!
Best marketing recruiters, CMO Executive Search, Executive Marketing Recruitment, Executive Search Firm, Hire a CMO, Hiring a Marketing Recruitment Firm, How to Hire a CMO, Marketing Executive Search, marketing executive search firm, Top Marketing Executive Search Firm