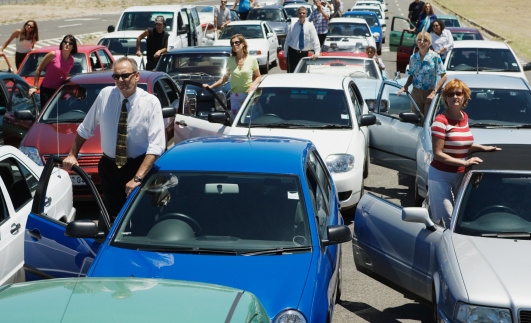 Your Simple Guide to Finding the Right Person for your Team
The war for getting The Right Person on your Team is hot and heavy and not letting up.  Seriously, the routes for someone to find a job have now slathered marketplace.    BUT with all these old and new channels, where are these people?
And we are now all waiting on the entry of Google for Jobs in a couple of weeks.  This is just one more to the never-ending mix of where to post & wallpaper your resume around town.  And yes, no doubt you are going to get calls.  Calls from Recruiters who have no idea who you are much less how you'll fit in with their client.  And mostly due to these errors, Recruiter bashing is at its highest I've ever seen.
But does this land you the job or just create more clutter to a packed job board marketplace in an economy with a 3% unemployment rate?
The panic for Google For Jobs has such a similar feeling in the Recruitment World to when Monster.com first appeared to the world.  It has a "This is going to change the world" type of buzz throughout the market.  This buzz is shared by of course all the hype around A.I. changing the landscape of recruitment.  Again, with all these developments I'm still asking; where are all The Right candidates?
These developments are just the nails in the coffin and the death of the external Recruiter.  Right?  So wrong!  I was on the phone with the head of B2C Marketing for a Global Consumer Firm.  He's searching for an NYC Based Product Marketing Manager.  Simple search and even in NYC which is shooting fish in a barrel.  Guess what?  His Internal Recruitment Team is so ill trained they cannot find anyone and have asked him to change the actual requirements of his search.  Exactly, change the needs of his search so they can give him candidates!  I wish The World was that easy!
My point is in this traffic jam of search technology, hype, negativity and similar, still, the best way to get the right candidate on your team is to find a partner who is networked, won't waste your time, and present you with that ONE candidate who fits the bill.
Like the content of my blog? Read more at:
https://www.forbes.com/sites/joshbersin/2017/05/26/google-for-jobs-potential-to-disrupt-the-200-billion-recruiting-industry/#7e55950d4d1f