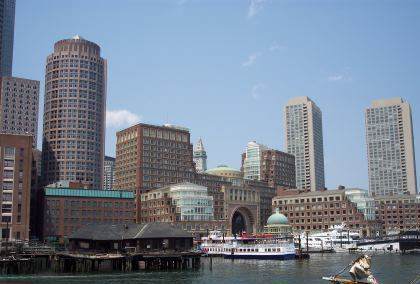 How Do We Keep the Best Talent in Boston?
The great thing about recruiting for marketing talent in the Boston area is that luckily we are jammed packed with amazing firms. Both with new start-ups and the mainstay staples there is so much opportunity in this market. And of course, the Talent is top tier. People graduate from excellent Ivy leagues and then most stay to build their careers here.
According to LinkedIn's workforce report for Boston:
For every 10,000 LinkedIn members in Boston, 7.57 workers moved to the San Francisco Bay Area in the last year.
This means Boston was able to keep so much talent here at home.
And also according to LinkedIn, New York is not gaining too many Bostonians either:
For every 10,000 LinkedIn members in Boston, 76.98 workers either moved to or from New York City in the last year.
Those percentages are not too shabby.
So with all the good in what Boston has to offer there is a balance in the not so good as well.  The skills gap is heavily mismatched to the actual needs.  We have needs from clients that are "now-needs"  and the fits are not 100% there because some of these client Asks are ahead of the trend.  Case in point AI and ML.
We have one client who is always leading the charge in innovations and of course, they have asked us to help them staff an entire Team of AI & ML's from leaders in that industry (Amazon, etc).  The kicker here is that we found top candidates for these searches and The Client is not moving because of the amount of work this Team has on their desks currently.  They literally have the job requisitions open but they do not have the manpower or time to schedule the candidates through the process.
As one can expect, this is just abundantly frustrating for everyone involved.  We are representing top talent who basically everyone wants.  The talent that helps cover the skills gap in Boston.  These are Talents who are leading the way in AI & ML innovations.  The talent that every recruiter in town and in the nationally is trying to secure.  These are scare candidates for sure.  The client knows this and it becomes a race against the clock to make something happen and secure them on board.
We try to consult as best as possible with our clients and recruiting has become a race to the finish line.  We have restructured our services to include where clients are interviewing and how quickly we are going to need to move to secure them if they are The Right ones.  We are trying to keep as much talent here in Boston as possible!
For a similar article that gives additional facts on the Boston employment market for 2017 have a look at:
https://www.linkedin.com/jobs/blog/linkedin-workforce-report-april-2017-boston-ma