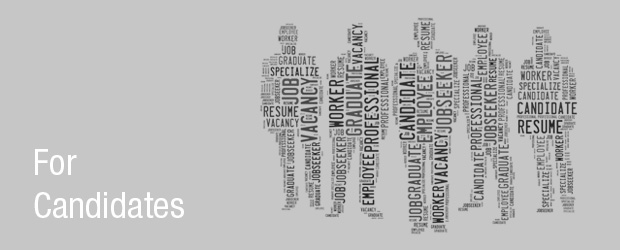 Marketing Jobs We Fill
Marketing
As a marketing executive search firm, we place professionals as Marketing Directors, who will work with marketing research staff, assessing consumer demand for their company's products and services, determining the appropriate target audience and identifying key competitors. They also help to establish pricing that will drive sales and profitability while remaining competitive with others in the market.
Professionals in this role work closely with product development, sales and other managers to analyze trends that identify consumer needs and wants, and they provide direction that guides the development of new or improved products and services. Marketing managers may also evaluate the financial components of product development such as research and development appropriations, budgets, expenditures, and profit and loss projections, to determine the potential return on investment and prepare optimal marketing support.
The Marketing Director and other managers function as the Agency's principal consultants in developing advertising and marketing strategies and acts as the management representatives of all related Departments. They spearhead the strategy and development for integrated projects and ensures ever-improving service across multiple clients. They assist client/agency teams in the performance of their jobs through professional counsel in the following areas: Marketing Plans & Strategy; and Merchandising & Promotion. They keep completely current at all times on new products/services being introduced; new marketing/promotion techniques; new methods or channels of distribution for a particular group, or groups, of products/services. Other duties include:
Manage and coordinate all marketing, advertising and promotional staff and activities
Conduct market research to determine market requirements for existing and future products
Analysis of customer research, current market conditions and competitor information
Develop and implement marketing plans and projects for new and existing products
Manage the productivity of the marketing plans and projects
Monitor, review and report on all marketing activity and results
Determine and manage the marketing budget
Deliver marketing activity within agreed budget
Develop pricing strategy
Liaison with media and advertising
Public Relations
Public Relations management professionals placed by our marketing job recruiters assist our clients with developing and writing for the company's internal print communications the digital awareness along with reputation strategy. The Director of Public Relations is responsible for the flow and quality of work throughout the department; managing the account team; retention and growth; and business development. They are responsible for the entire Public Relations group client performance and the health of the agency/client relationship on all accounts. This senior position is responsible for new business development, strategic management of all public relations accounts and administrative management of the division. They are responsible for the direction and organization of public relations efforts on behalf of a variety of clients. The Director of Public Relations works with senior management to assure compliance with team goals.
Public relations specialists (PR specialists) develop and promote a favorable public image for a variety of individuals and organizations. These professionals perform a wide range of tasks, including writing and editing reports, speeches, press releases, web copy, and other promotional documents. They will prepare or edit organizational publications for internal and external audiences, including employee newsletters and stockholders' reports. Specialists will respond to requests for information from the media or designate another appropriate spokesperson or information source. Public Relations professionals will establish and maintain cooperative relationships with representatives of community, consumer, employee, and public interest groups. They will plan and direct development and communication of informational programs to maintain favorable public and stockholder perceptions of an organization's accomplishments and agenda. PR people will confer with production and support personnel to produce or coordinate production of advertisements and promotions. Additionally they will arrange public appearances, lectures, contests, or exhibits for clients to increase product and service awareness and to promote goodwill.
Branding
As one of the top marketing executive search firms in the country, we place Brand Managers, the key people behind the success of any brand or product. They are responsible to improve the value of their brands or products, which in turn generate profitable returns for the company and shareholders. Many multinational companies spend millions on brand management and employ professional brand managers to develop, plan and implement marketing activities to increase the value of their brands. They ensure that all strategic initiatives work by contributing to the strategic process through brief generation; research design, implementation and analysis; intelligence support, etc.
These professionals plan strategies and execute marketing designs and activities to establish and maintain brand presence in the market. They define product strategies and road maps, research and determine product weaknesses and areas to be modified, and develop sales tools and collaterals. They develop effective product positioning in the market and conduct competitive strategic analysis, consumer segmentation, and consumer insight development. They develop mid-term plan and financial analyses, brief and train sales personnel, launch and oversee advertising and media planning, and coordinate activities of specialists involved in the brand positioning of the products. They also undertake package development strategies.
Responsible for the consumer relevance of the brand communication strategy, the job of Account Planner is critically important and requires a rare blend of analytical and intuitive skills, marketing and consumer research experience, principles and insight, thoughtfulness and research power.
Client Account Services
Client service managers, also known as account managers, are responsible for developing and implementing program services to various clients. Our marketing job recruiters place professionals who maintain these services and ensure client expectations are met. Client managers can implement strategies that increase sales and improve profitability–guaranteeing customer satisfaction. This type of manager works in many service industries.
These professionals are responsible for overall management of an account team assigned to specific plan, project or client. They assist the account team in the daily servicing of their clients and support other agency activities on an as-needed basis. The Account Supervisor position requires the ability to manage, and begin to lead, the agency's day-to-day relationship with key client contacts. They build strong/lasting client relationship based on progress in achieving the clients' marketing objectives with efficiency which results in profit for the agency. They serve as a central agency hub for all project tactical communications by working with all internal team members on a daily basis.
An Account Manager supervises the planning and execution of direct mail/direct response activities for clients and supervises the development of the advertising and direct mail/direct response program in accordance with the client's objectives and budget limitations. They are responsible for the overall agency performance, ensuring financial goals attainment, development of agency/client relationships, while coaching and mentoring client service staff members.
Analytics
Internally within the agency, this role will closely collaborate with assigned agency client account teams and build direct relationships with clients related to analytic deliverables. This position provides analysis of Web site traffic for key clients, including monthly updates, yearly summaries and ad hoc requests, including designing dashboard and Power Point reports. This position will provide behavioral insights and innovative solutions that will inform design teams within the agency and at clients. To fill this position, our marketing executive search firm looks for a progressive individual with a real passion for analytics to derive business intelligence, insight and strategy for clients from their digital, offline and integrated media and advertising programs. This role is primarily responsible for helping clients achieve the optimal value and performance for their online marketing programs using sophisticated data analytics and reporting tools.
An Analytics Specialist supports the analytic needs of the agency by integrating marketing campaign and sales performance data from digital channel sources such DART, Google Analytics and Omniture; and from social platforms such as Facebook, Twitter and LinkedIn. They run SQL queries against large point of sale system to generate targeted direct and email lists and support continuous client performance improvements with analytics. They collaborate with external partners such as agencies and display advertising vendors to guide data collection and reporting. They assist in the design and development of campaign dashboards which integrate and update multiple sources of performance data into highly visual. They work closely with an accomplished Analytics Director to develop insights from the data to suggest, create and execute multivariate or a/b/c tests that drive fundamental improvements to campaigns.
This professional works with the Analytics Director on building predictive insights from data flows and help develop this practice further within the client's business. They make recommendations for best practices, industry evolutions, and new vendors within the web analytics, social, big data, and campaign attribution reporting space. They use SQL based data sets from a large database marketing system to obtain insights into performance or build lists for email and direct mail programs. They create integrations of data into central repositories for use by our client's reporting tools. They use data streams via API or other protocols. They format reports and dashboards from multiple data sources, including web analytics, social media, and display media. They work in collaborations with the Analytics Director on client insight reports and advanced dashboards, and work on continuous improvements to data collection, compilation, warehousing and access.
Creative
This job description for the Creative Manager will provide you with guidelines for understanding your responsibilities. These guidelines may change to meet the specific business needs of the Agency. This professional formulates concepts and executes layout designs for artwork and copy to be presented by visual communications media such as magazines, books, newspapers, television, posters and packaging. An experienced specialist in either art or copy, this role supervises a group of Creatives to produce outstanding creative work for our clients. They are responsible for all creative operations for a specific group of accounts to include staff supervision and work production. They coordinate and facilitate workflow through the agency as well as resource outside vendors and demand the best possible pricing while ensuring production quality and meeting the final deadline.
Digital
This position involves day-to-day management and optimization of many client accounts on Google AdWords and MSN AdCenter. This role manages 1-2 associates who are responsible for the collection and synthesizing of social media data for clients. They provide analysis of volumetric and content analysis of listening post data, working with client-provided vendors such as Radian6, Buzz Metrics, Cymphony. They develop analytic strategy for the client, understanding customer behavior, defining analytics strategy, managing insights projects, performing analysis and writing reports and POVs.
The Social Media Monitoring and Analytics Strategist will work closely with the greater interactive strategy team to lead the agency's efforts in social media monitoring and Web site analytics for clients. This position spearheads the strategy and development for integrated projects and ensures ever-improving service across multiple clients. They assist client/agency teams in the performance of their jobs through professional counsel in the following areas: Marketing Plans & Strategy, and Merchandising & Promotion. They have at all times an overview awareness of marketing analysis work being carried out by Associates, and they allocate marketing analysis assignments among Associates.
Research
This position manages the research process workflow through the primary research specialty of the agency research team. The Research Manager is responsible for promoting the capabilities of the research team among internal and external clients. They report on current dimensions of advertising media, review historical trends that are pertinent to current media usage, and analyze new media for applicability to clients. They supervise and manage all phases of media research, coordinating and analyzing information required by the Media Department in developing media plans. They supervise a staff of analysts assigned to the Media Research group. They investigate, analyze, and evaluate all syndicated research services, monitor quality of service provided by contracted services, and act as day-to-day contact for syndicated services. They assist in the development and maintenance of a strong and lasting agency/client relationship through the effective use of research to aid the client's marketing objectives, thereby contributing to agency profit. They are responsible for managing all phases of the research process from project conception to client presentations and they develop research training for Strategy Team personnel.
Media
The Media Supervisors placed by our marketing executive search firm oversee management of all media strategy/planning and are accountable for the relationship with the client divisions, including overall corridor satisfaction and management of expectations while ensuring that the work is on strategy, on time and within budget. As a Local Broadcast Buyer, they are responsible for negotiating and placing the client's broadcast media presence. They are also expected to be a market specialist and maintain a professional relationship with the station representatives. This professional works with Account Management/client to develop strategically sound direction. They also develop and administer department budget: salaries, media research source materials costs, etc. They are primarily responsible for total media planning and services on the accounts assigned to him/her. They supervise the Media Planners/Buyers and Media Assistants assigned to those accounts that are the Media Supervisor's primary responsibility.
User Experience Designer
This professional serves as UX lead on client engagements, translating business needs into user experience solutions that meet the needs of complex organizations. Our marketing job recruiters place individuals who conduct effective research, including competitive analysis, user and stakeholder interviews, analytics assessment, and heuristic analysis. This position requires the ability to make successful strategic and tactical design recommendations based on usability findings and standard design practices. They develop and present effective site strategies, site maps, wireframes, and user flows. They facilitate on-site & off-site design workshops to gain consensus and inform design, create functional prototypes and testing scripts, plus conduct user testing. The Designer creates and documents complex site/application information and interaction designs, and works with our internal team to continually refine and evolve our User Experience process. This role requires 5+ years of experience as an Information architect, interaction designer, experience designer or similar role; strong knowledge of interaction design and methodology; demonstrated experience in using web analytics to inform design decisions; and familiarity with current web development technologies and standards, including HTML5, CSS3, Javascript, and AJAX.
see more
Testimonials
I've hired David twice in the past six months to fill account service positions at our creative shop. Both times David listened closely to our needs, shared market insights and brought highly-qualified candidates to us. ...
Anne Piessens | Vice President of Client Services at White Rhino
When you're looking for a new position, one of the most frustrating aspects can be the waiting and wondering. Am I still a viable candidate? Where do things stand? Did that interview go well? David was one of the most...
Bill Durling | Head of Corporate Communications at Sam's Club
David led the recruiting effort on the search for my role with Capital One. From the start, his energy and drive set him apart. But it was his honesty and candor that I actually valued the most. From the candidate's pers...
Carla Hudson | Chief Marketing Officer at DentalPlans.com
David did a terrific job in helping us to identify strong marketing candidates within a very short timeline. He was extremely positive, professional, and responsive throughout the 2.5 month recruiting process. He was abl...
Carrie Lafferty | Lead Recruiter at EnerNOC
I just finished up a meeting with the new hire that David Honig of Market Search Partners in Boston sourced for me, and I was so inspired I decided to write this recommendation. Having worked online for the last 13 years...
Colby Jone | Founder and CEO of Online medical marketing consultant - full development & programming team
I met Dave several years ago while he was conducting a search for one of his clients. While the position was not right for me, he did take the time to understand my career goals and we kept in touch. Last year Dave told ...
Doug Eckelkam | Vice President, Account Management Supervisor at Putnam Investments
David has always kept in touch with me thru the many years that I have known him. Anytime we needed to hire someone David always knew what we needed for candidates and always presented top notch people who had worked in ...
Elaine LaFratta | Sr. Staff Assistant at Epsilon
David is without a doubt the most proactive and communicative recruiter I have worked with. He was in constant contact throughout the interview process, and provided excellent advice on both how to approach the company I...
Eric Rosenberg | Consultant at Information Builders
I have had a fantastic experience as a MarketSearch candidate. David's candid approach was a time saver (as he ensured I was only considering opportunities that truly aligned with my skill sets and long-term career goals...
Erica Kirwan | President at Kirwan Communications
David Honig is a master at his craft. I have worked with numerous recruiters in the past, while trying to move my career forward, and many of them were excellent. What sets David apart, however, is his strategic thought....
Evan Gerber | Vice President, Mobile at Fidelity Investments
David is a true partner working hard to achieve results for you at every stage of the process. He is knowledgeable, extremely patient and highly focused to provide you the best support. Being new to the process, it was w...
Ganesh Shastri | Online Marketing / eBusiness / Marketing Technologist
David and his firm Marketsearch performed excellent results recruiting an expert in marketing management. He thoroughly discovered our needs and was right on target placing the ideal candidate...
George Otte | George Otte Owner and President, Geeks On Site George hired MarketSearch as a Recruiter in 2012
David used his vast network to help me obtain a fantastic new position. After being unemployed for a year and working with several different recruiters who never followed through, I found David to be one of the best in t...
Ingrid Corona | Marketing Manager
I had a great experience working with David recently. He was very helpful in providing me the information I needed and always followed-up on my questions in a timely manner. David also provided great insight that helped ...
Jason Shniderson | Director of Marketing and Communications at Beacon Partners
I've worked with David at various points during my career and I can honestly say that he's the best when it comes to understanding your strengths and aspirations and matching those with available opportunities. Keeps you...
Jeff Tomaso | Vice President, General Manager - Healthcare at Epsilon
David was instrumental in assisting me in the job search process. He matched me to an ideal opportunity swiftly and with ease. David has great communication skills and provides above average service. He was a pleasure to...
Jessica Allen | Marketing and Communications at Symmetry Partners
David knows how to find the right candidates for employers and the right employers for candidates. David helped me find my current position and without his industry knowledge, resourcefulness, tenacity, and honesty, I wo...
Kathryn Zajac | Experienced Loyalty Marketing Professional
David is by far one of if not the best recruiter I have ever worked with in my career. David placed me at Holland Mark Advertsing 10 years ago. When I found myself in a similar situation in 2009, David was my first phone...
Kristin Toli | Senior Marketing Communications Manager, Liberty Mutual Insurance
David has a very unique and inclusive process backed by superb business data, marketing expertise and keen intuitive sensibilities rarely found in the fast paced recruiting world. Unlike other recruiters, when working wi...
Luis Ruvalcaba | Creative Director at Orangestar Inc.
I have recently partnered with David and Market Search for some tough to fill positions in Searching Marketing. Let me be very clear…. I do not work with agencies on direct hire placements since hiring is done in house...
Mary OReilly | Staffing Client Relationship Manager | Lead Recruiter | ADP | Automatic Data Processing | Dealer Services
It was a pleasure working with David. Always available for questions and ready to provide valuable suggestions/feedback. His knowledge of the job market and companies in the Boston area is outstanding and this surely mak...
Mattia Santin | Global SEO/Social Marketing Manager at adidas group
David is one of the best recruiters around. As a candidate out in the market, David really looked after my best interests. Not only did he take the time to get to understand the type of job and employer I was looking for...
Michael Baldani | Marketing Director at Fidelity Asset Management
Working with David as a candidate was a great experience from start to finish. Unlike most recruiters, David truly listened to my desired types of jobs and work environments. He was knowledgeable about the Boston online ...
Nick Snow | Senior Online Marketing Manager at MD Connect
I cannot recommend David highly enough. He is the kind of professional recruiter you can only hope to work with. Always extra-communicative, insightful and tenacious, working with David has been a fantastic experience....
Paul Molinari | Digital Marketing Strategist
David is one of the best executive recruiters in the business. I've worked with him as both a candidate and an employer, and he's excellent in both roles. As a candidate, you really feel he has your best interests at hea...
Roberta Haber | Director of Marketing, Corporate Sponsorship at WGBH
David is an expert who knows every facet of the job market. Dave not only attends to his clients' needs but also influences and advises candidates. He is a high-energy person with a positive attitude who acts honestly. I...
Sandra Markussen | Marketing Analytics Professional
Simply put--David is a remarkable recruiter. He has the experience and ability to find and place the right candidate in the perfect position. He asks all the right questions and digs deep to make sure that the match is s...
Shannon Aronson | VP, Digital Strategic Consulting at Epsilon
David is a trusted and reliable partner. I've worked with him for nearly a decade and he's always been able to deliver for me and my clients. His can-do attitude, insight and accountability are attributes that I have gro...
Sheri Taylor Gilchrist | Vice President, Director of Relationship Marketing at Eaton Vance
Recently I have had the pleasure of working with David and through my experience it is apparent that David is a true professional whomever he interacts with and is highly skilled at locating talent and building the conne...
Somu Vadali | VP Product Management at Healthrageous, Inc.
David was great to work with. He is highly responsive and eager to help place the right people in the right positions. I would recommend his services to any company or professional looking for career advancement....
Stephanie Brown – Purtell | VP, Management Supervisor at Bluefish
I recently had the pleasure of working with David as a candidate. When it comes to recruiting for marketing roles, David "knows his stuff". He understands the nuances of marketing that most recruiters do not, so the ...
Susan Worthy | Head of Provider Marketing, Accountable Care Solutions at Aetna
When I am looking to hire, looking for a job myself, or just want to know what is going on is the market, David is my first call. He is an experienced, well connected recuriter who knows the marketing and technology indu...
Susanne Hensel-Goodwin | iKnowtion
David is an extraordinary recruiter. He has a wealth of experience and the ability to identify quality talent, and place them in positions at organizations that provide the best suited culture and career growth developme...
Wayne Griffith | Global Digital Marketing Analytics Strategy at Hasbro
I was presented with opportunities through MarketSearch. David prepared best for all my meetings. He is keeping strong communications between myself and the Client. He follows well everything up quite well. I would like ...
Ye (Angel) Pan | Analyst at KBM